Learn how to sew an easy kitchen pot holder in just minutes with this simple tutorial – perfect for beginners and a great gift!
If you're looking for an easy sewing project, you've hit the jackpot. This simple kitchen pot holder is SUPER easy to throw together – not to mention they make great gifts throughout the year!
With just a few pieces of your favorite cotton print fabric and some fleece, you can whip these up in just minutes. Scour your local fabric store for holiday prints that often times go on sale after the holidays, or use up inexpensive fat quarters.
Or dig through your scrap fabric you might have at home. Cut these pot holders any size you wish, from 8″ to 10″ squares. Once you have two square cotton pieces, cut your Insul-Fleece and mush them together to make a fabric sandwich.
A set of these pot holders would make a great gift along side some fresh Rose Hip Jelly, or maybe even Grape Jam. Or gift some festive holiday pot holders with a tin of freshly baked cookies at the holidays. They are super easy and fun to make – so get creative and find a fabric that makes you happy!
Simple Kitchen Pot Holder
Materials Needed:
2 – 10×10″ pieces of cotton fabric
2 – 10×10″ pieces of Pellon Insul-Fleece
thread to match
scissors
Instructions: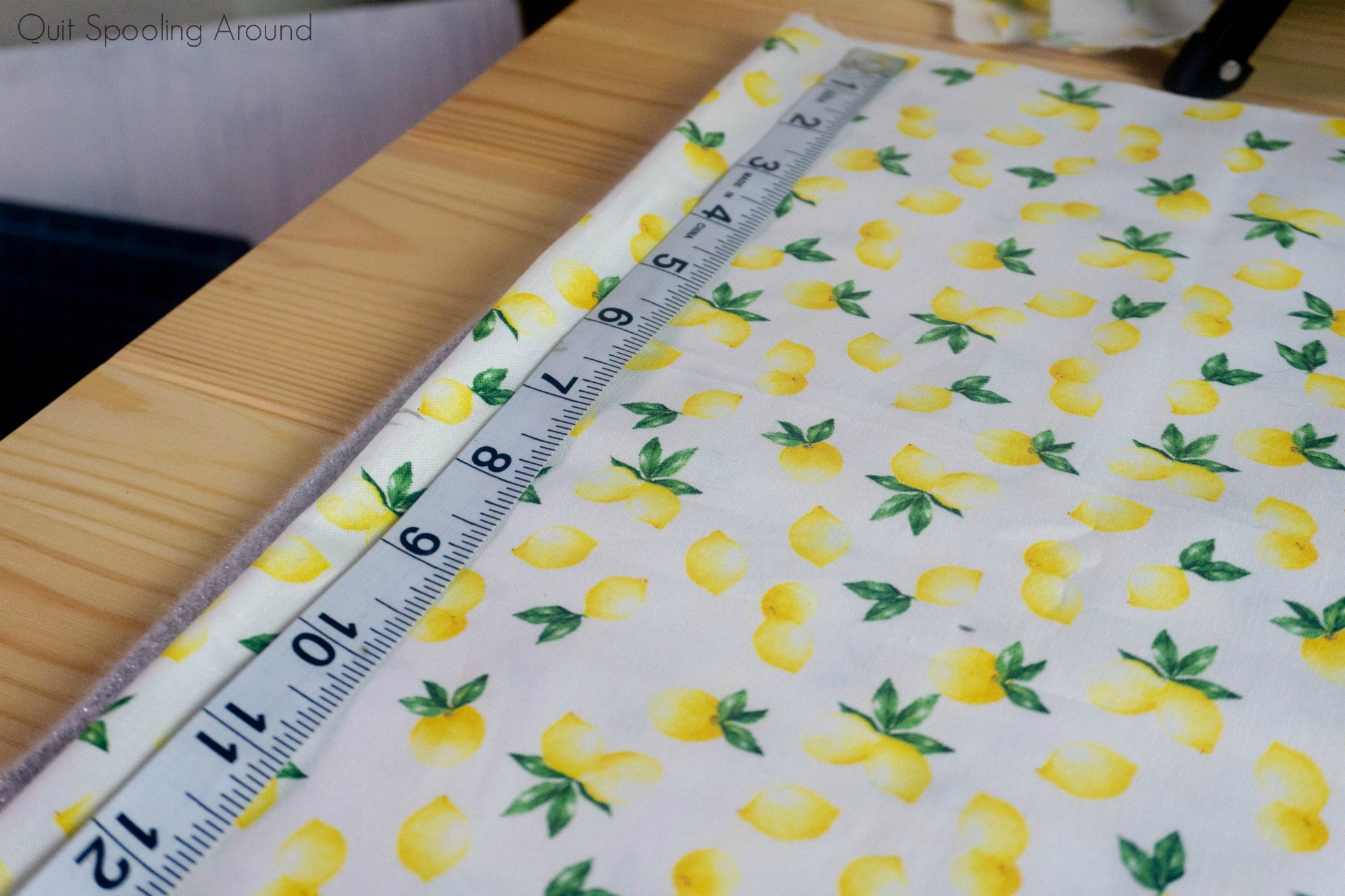 Feel free to make these pot holders any size you'd like. So you can do 8″x8″ or 10″x10″  Just make sure when you cut the material that the fabric is square.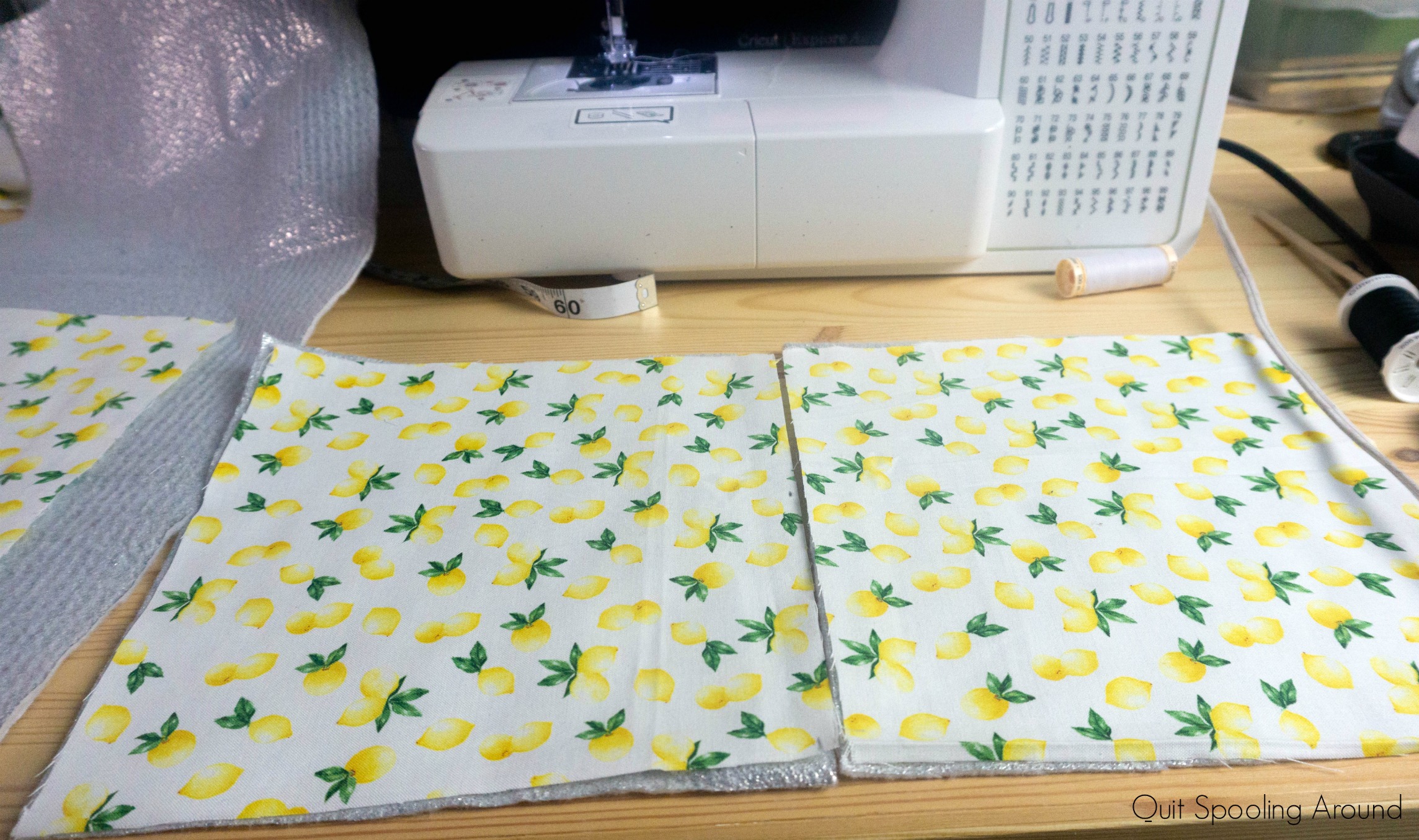 Cut squares from the material you'd like and from the insul-fleece. Make sure the silver side of the fleece is face upwards below the fabric printed side up.
Prepare your fabric pot holder sandwich – – you'll want to stack them as such:
insul-fleece, silver side up
outer fabric, right sight up
pot holder "loop" with the loop stuffed "in" and the ends facing outwards (see picture far below).
outer fabric, right side down
insul-fleece, silver side down
To make the loop:
Cut a small piece of fabric, 1/2 inch wide by 6 inches in length. Fold the two edges inward and press. Then fold in half and press. Top stitch down each side of the fabric allowing for 1/8 inch seam.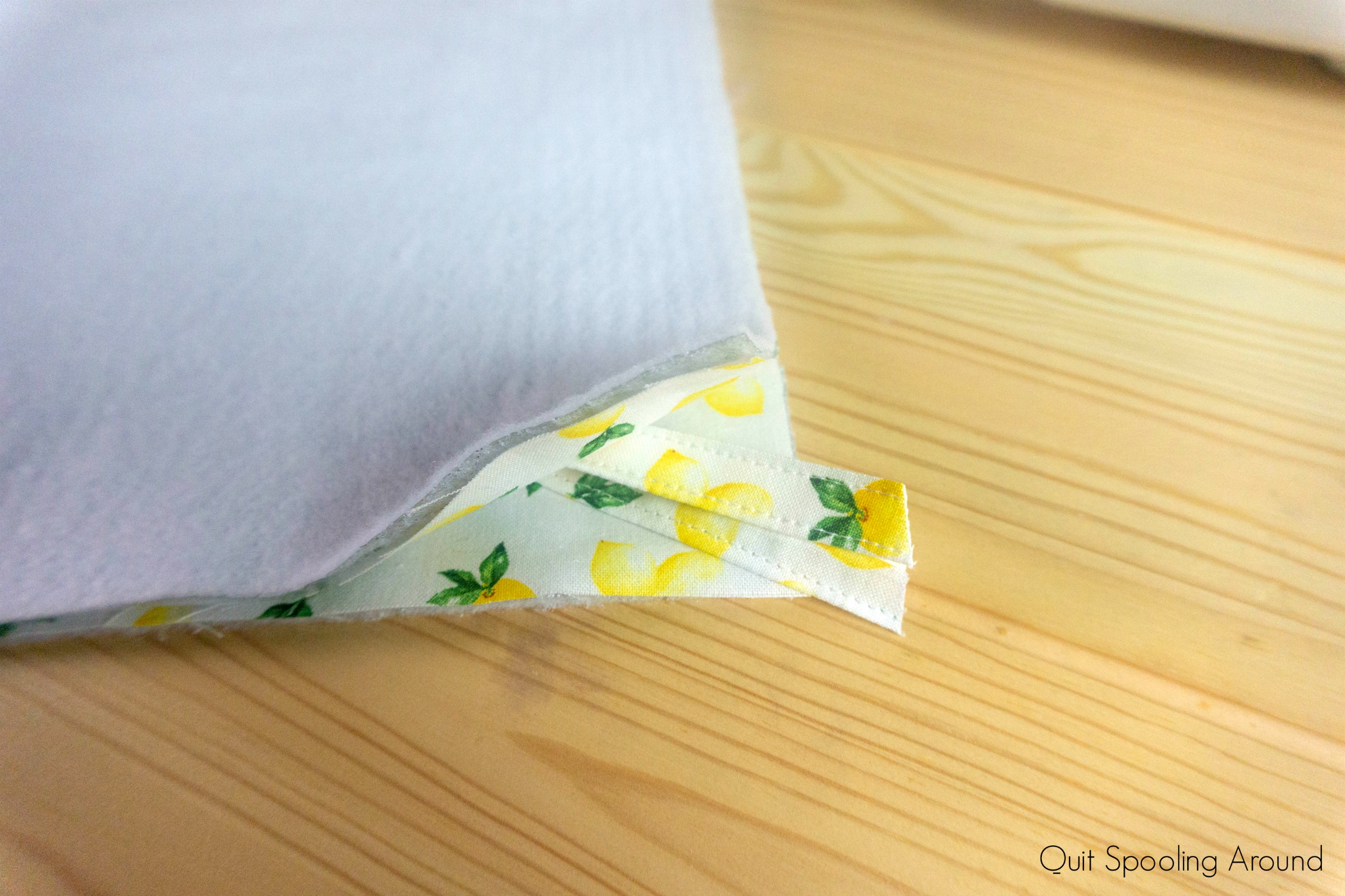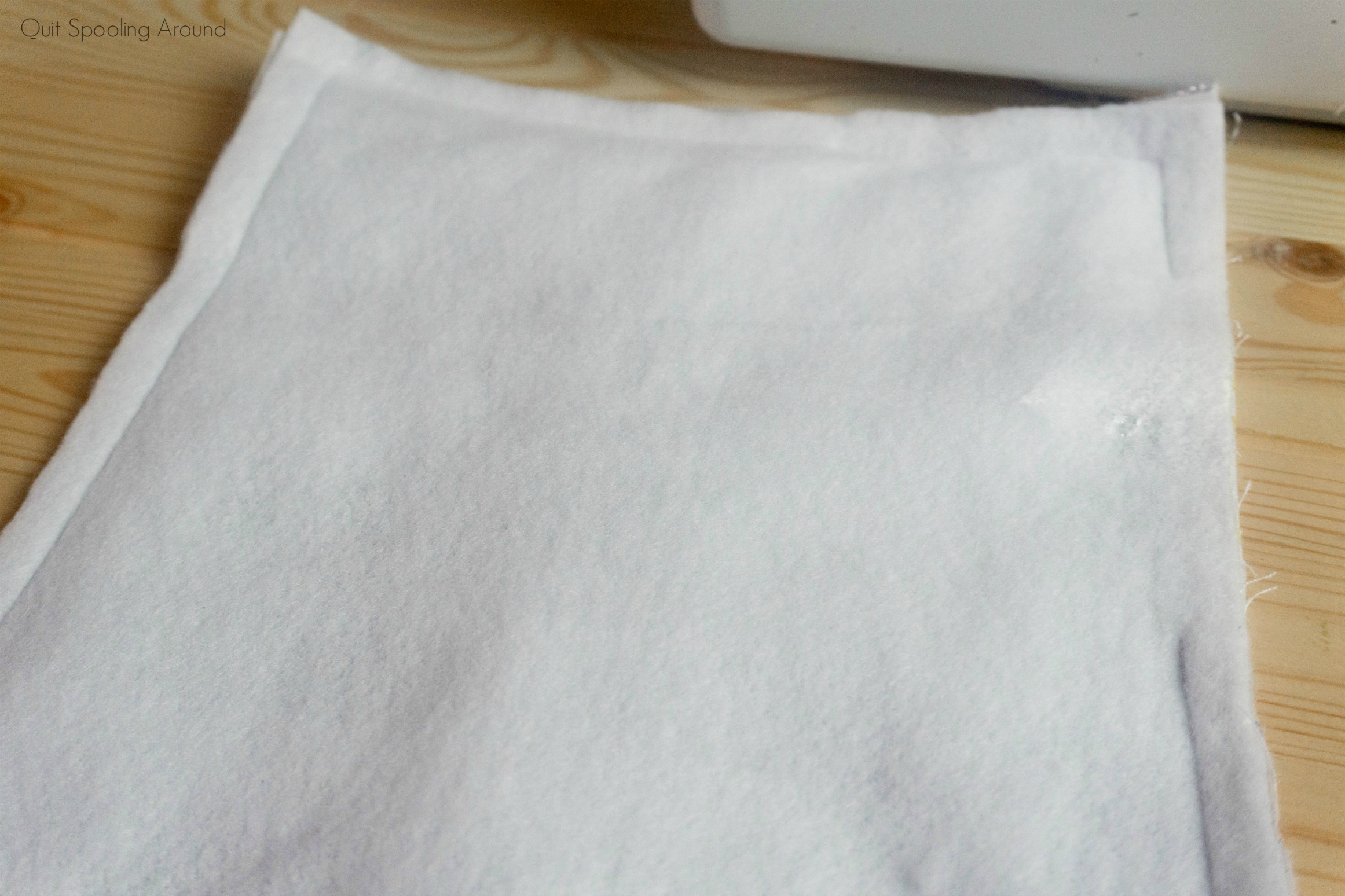 Make a loop and place in between the printed fabrics with the loop face into the pot holder. The ends should be sticking out of the edge of the pot holder.
You should see the white sides of the insul-fleece on each side of the fabric sandwich. Stitch all the way with a 1/4 inch seam allowance, taking care to leave a 3-inch opening to flip the fabric right side in after stitching.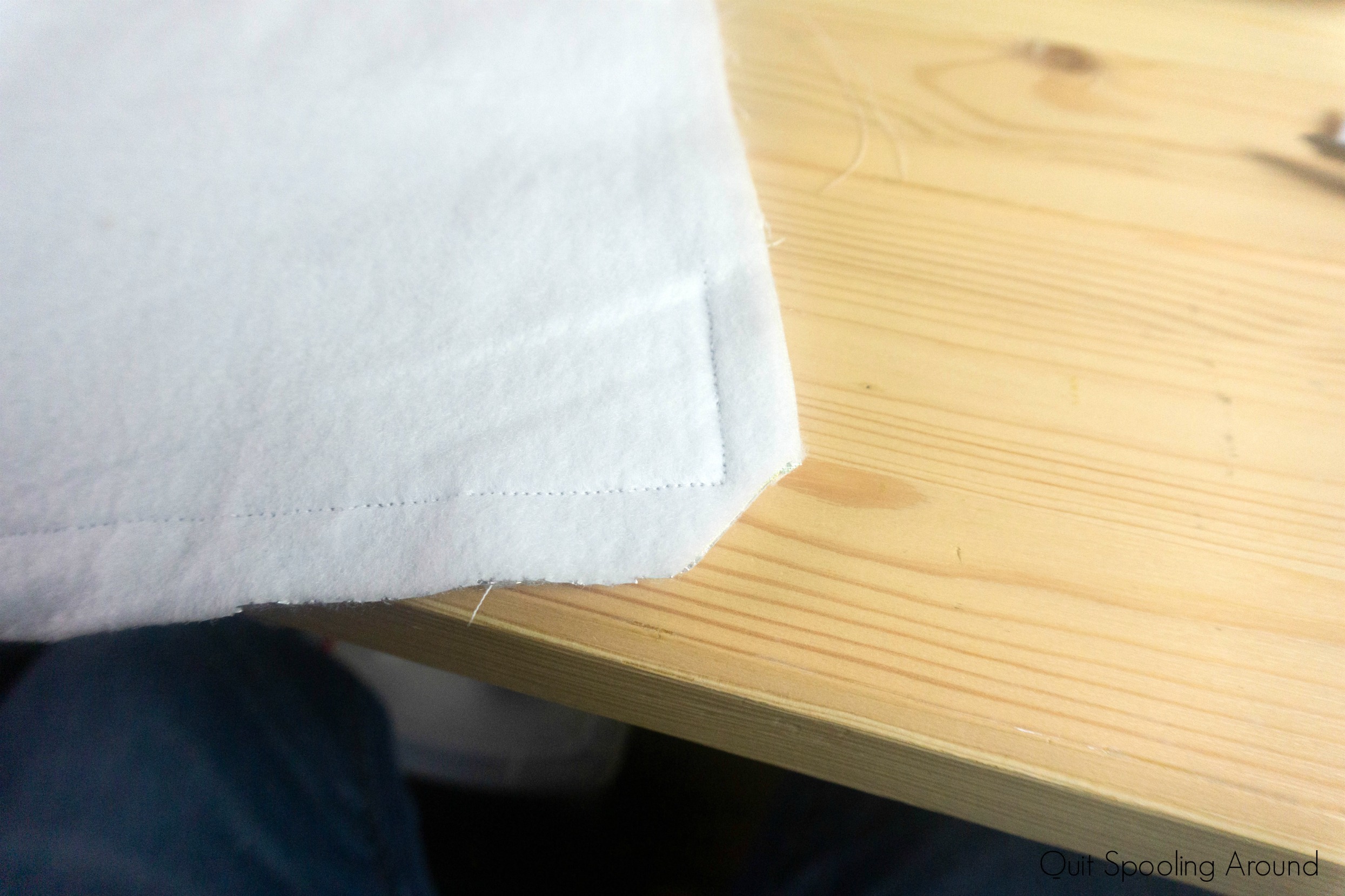 Before you pull the right side out, snip the corners (being careful not to cut the seam!). This eliminates the bulk once the pot holder is right-side out.
Now, pull the right side out through the gap you left open. Top stitch all the way around, allowing a 1/4 inch seam. Close the gap at the same time. After top stitching all the way around run a top stitch from corner to corner to opposite sides. This is going to add the nice quilted look and keep your insul-fleece and fabric from separating when washing.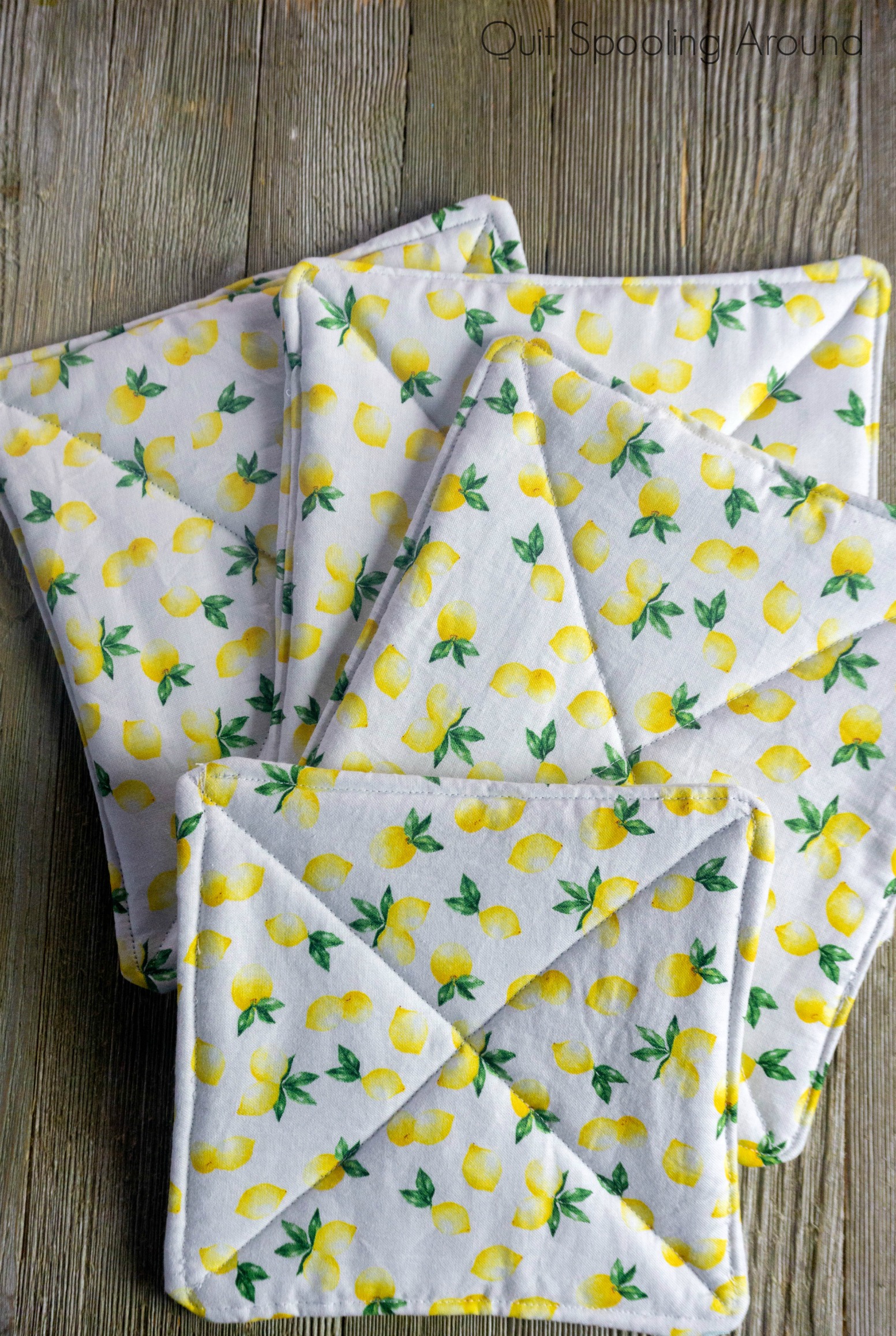 That's it!  If you plan on making these pot holders, grab a yard or two of insul-fleece. You'll be able to make many pot holders, which are great gifts at the holidays or to gift as house warming presents.
Scour the fabric store and stock up on holiday prints when they are on sale – be creative!