These Valentine's Hershey Kisses Mice are easy to put together and perfect for Valentine's Day or a cute Cinderella-themed birthday party!
I can't think of a single reason not to hoard bags and bags of Hershey Kisses. After all, they are super delicious and the perfect size to pop in anyone's mouth.
Any time.
Especially when you have a craving for chocolate and you don't want to scarf down a huge candy bar. I'll admit though.. Hershey Kisses are cute – but they can be VERY dangerous.
Once you start… it's hard to stop!  (Wait — maybe that's just me??!)
Pick up a bag of Hershey Kisses this Valentine's Day and use them to whip up these adorably cute Valentine Mice Kisses for your classroom, kids or to use at the next Cinderella-themed birthday party.
Your kids will think they are just as adorable as they are delicious!
Valentine's Hershey Kisses Mice
Materials:
Hershey's Kisses (The Valentine bag that comes with pink, silver and red foil)

Foam adhesive hearts

Googly eyes

Twine

Glue Gun & Glue
Step by Step Instructions: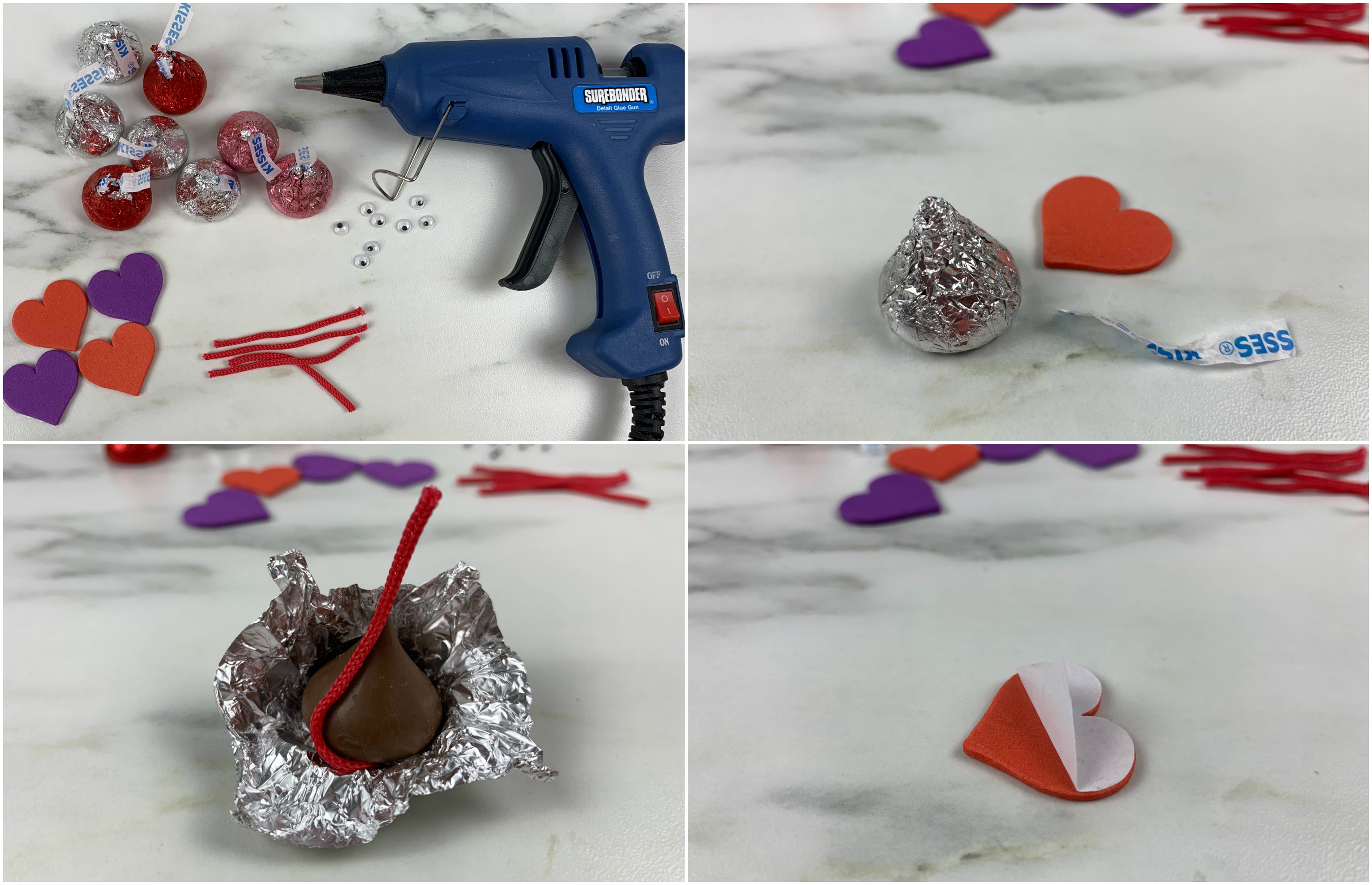 Start by taking two Hershey's Kisses and removing the paper flag that sticks out of the top of the candy.
Close one kiss without adding anything. Add a 2" piece of twine for the tail to the other.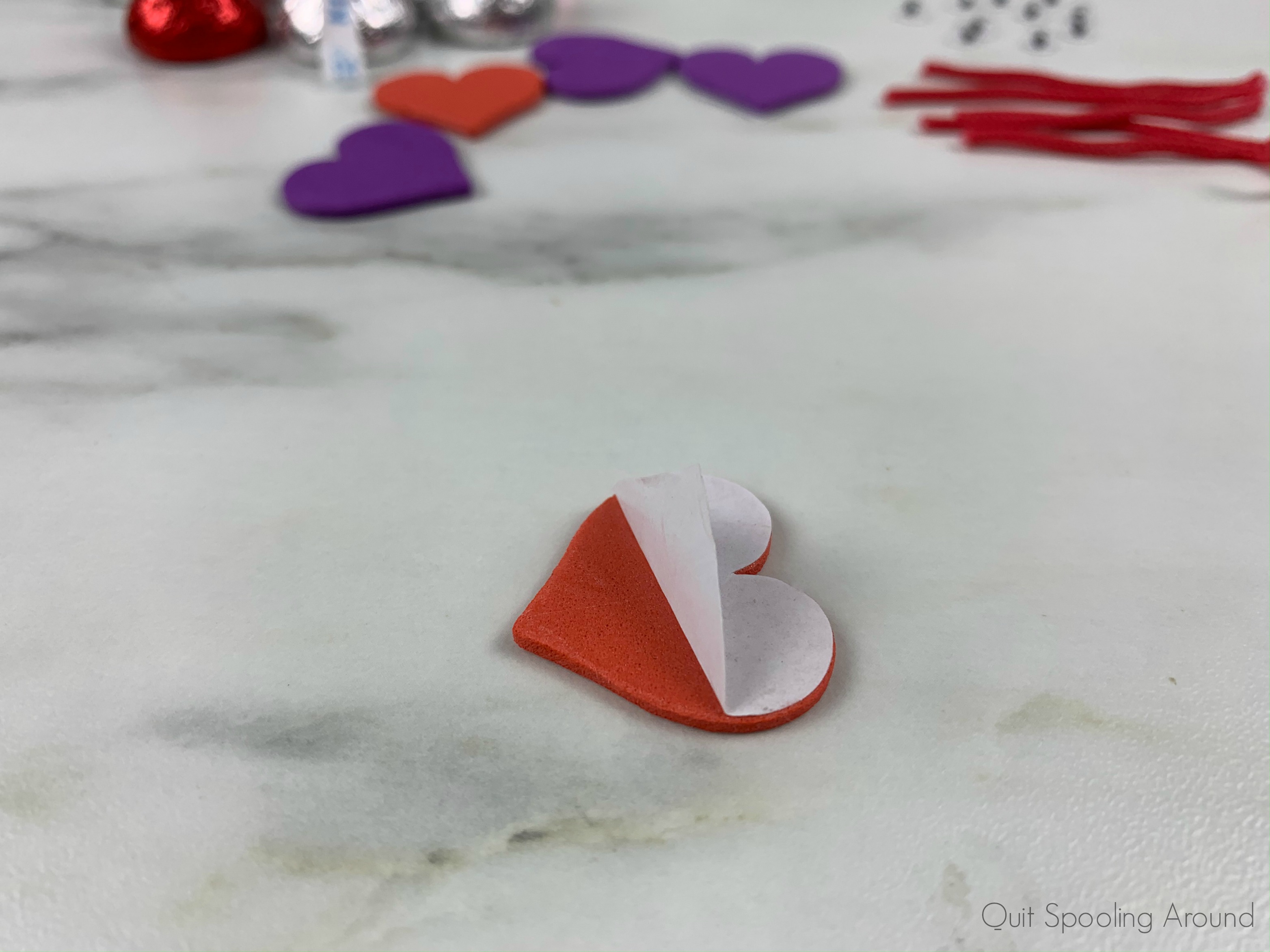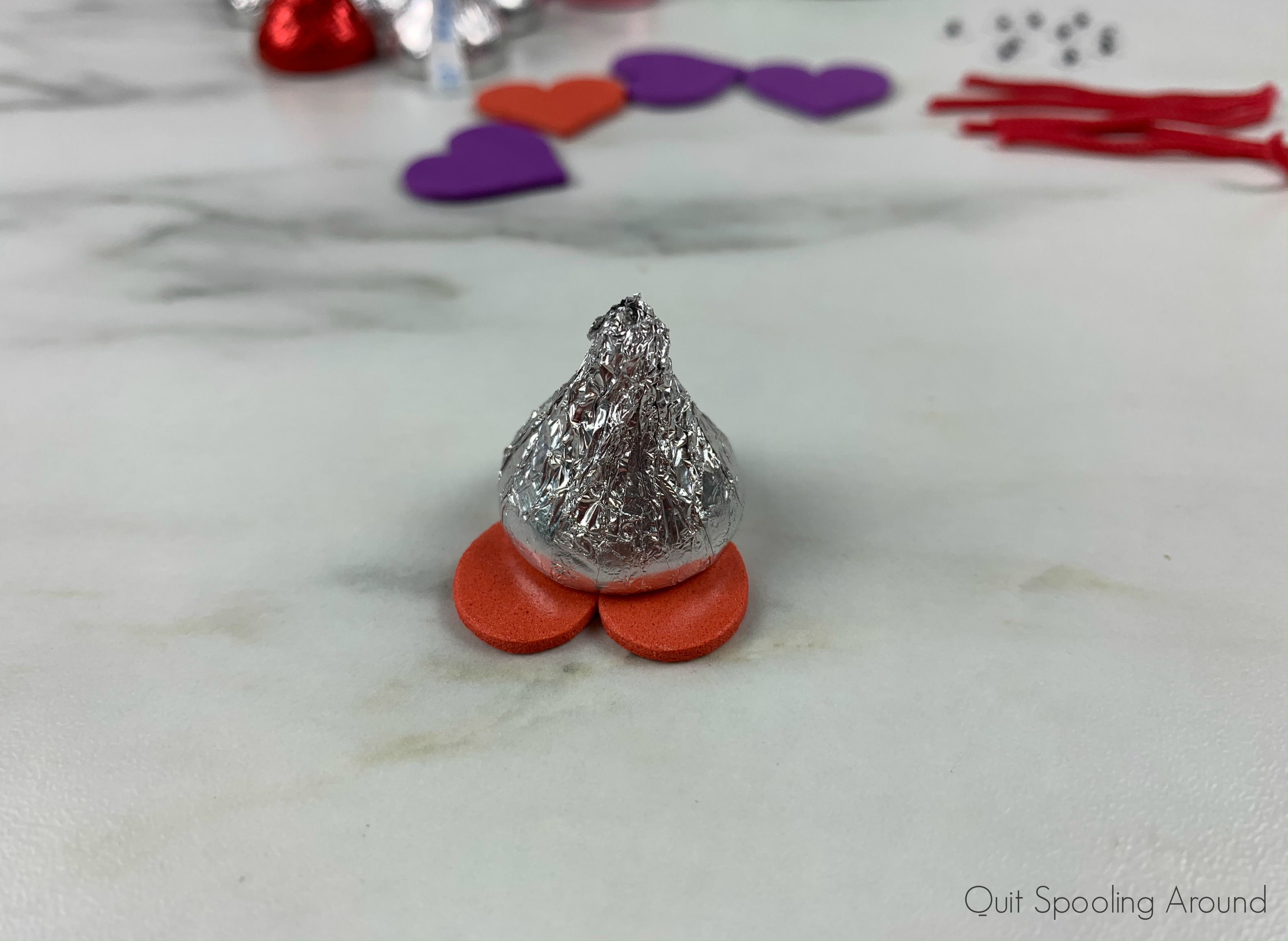 Pick a colored heart of your choice and remove the adhesive protector. Attach your mouse's head to its ears (the heart)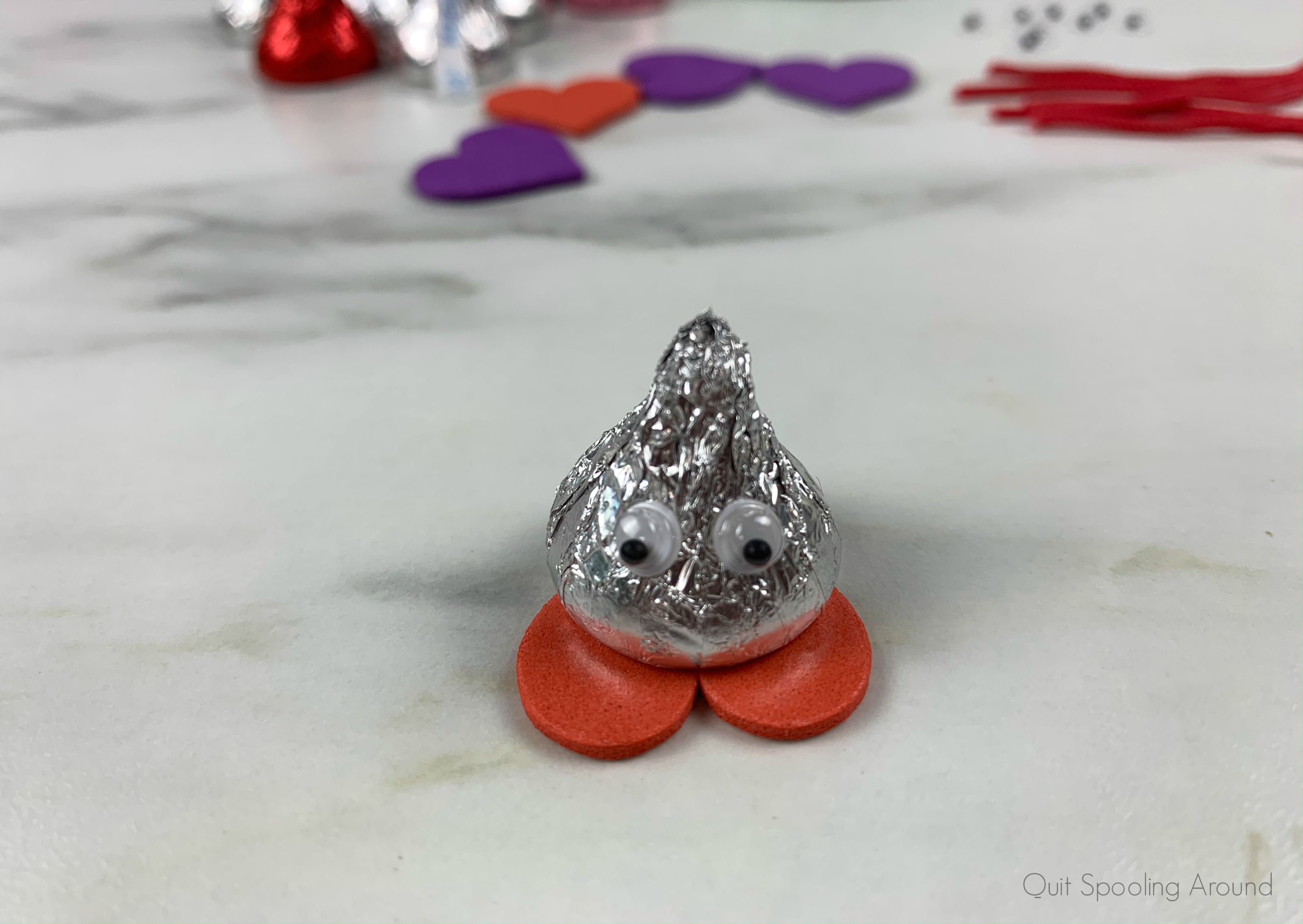 Grab two googly eyes, peel the backing and stick them to your mouse's face.
Now glue a second Kiss (with the tail) onto your Kiss with the face. You should now have a mouse body with ears and a tail.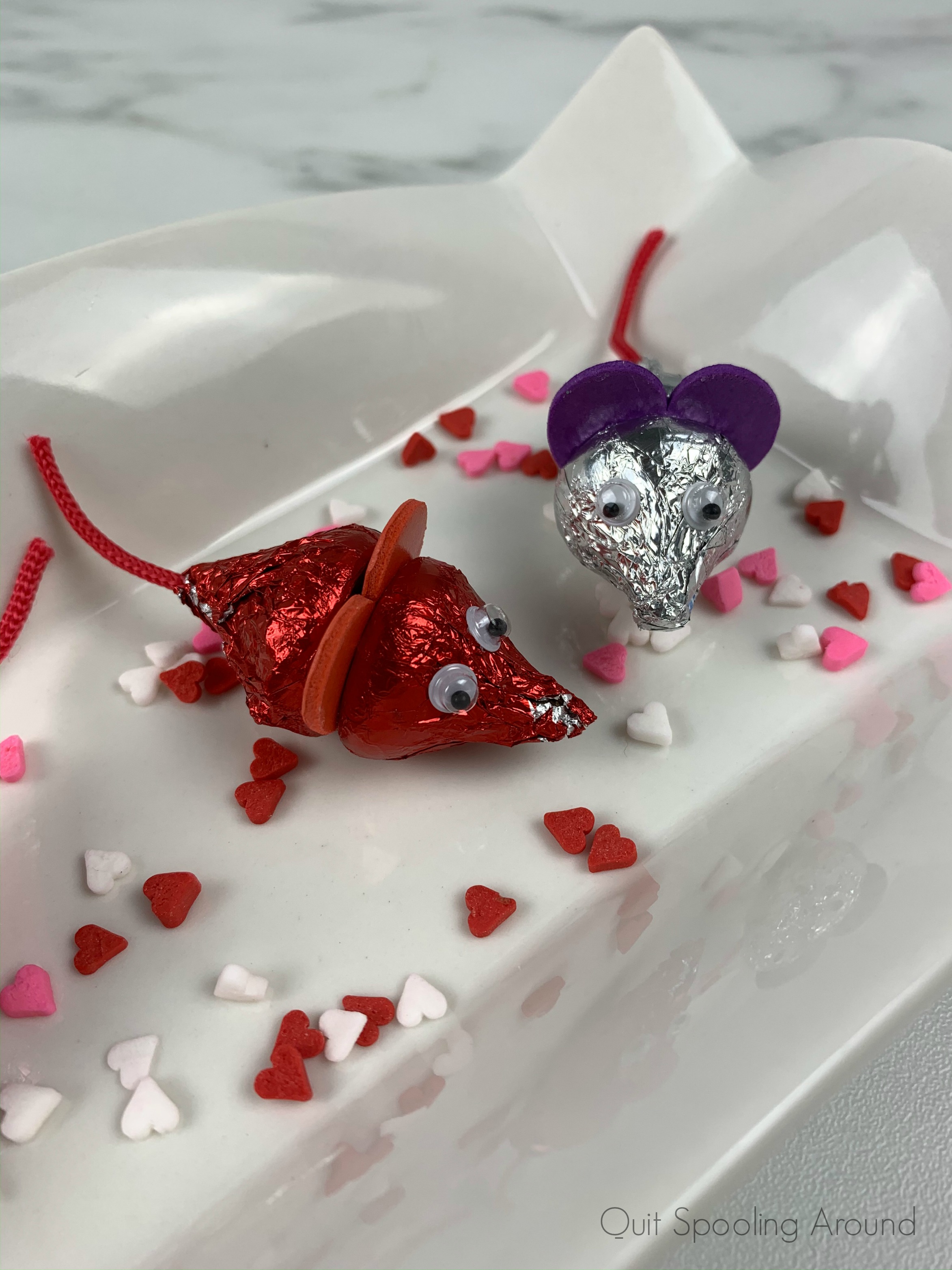 That's it! These little Valentine Hershey's Kisses Mice are perfect for a Valentine's Day party… or even a cute Cinderella party with your kids!
Have you ever thought of using Hershey's Kisses to create cute little mice that you can use to celebrate Valentine's?