We Love Him Because He First Loved Us is a simple Christian pom pom craft for small children to learn about Jesus love for us! Perfect for Sunday school!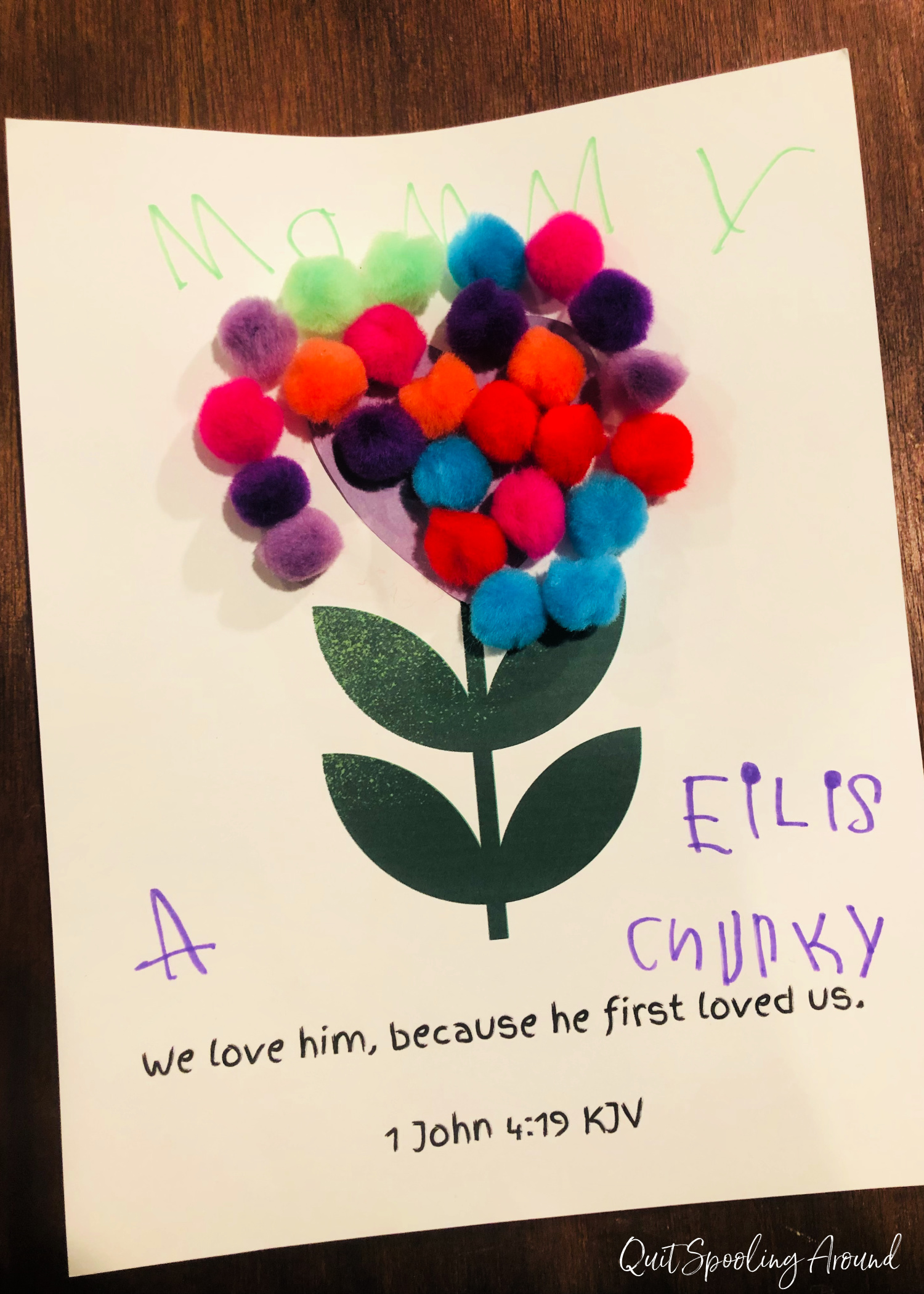 Jesus's love for us is the most beautiful type of love any of us could ever imagine. While we can teach Jesus's love to children any time of the year, it's perfect to explain around Valentine's Day. Especially because Valentine's Day focuses on showing our love to each other – whether that be family, friends, or spouse.
We Love Him Flower Pom Pom Craft
This activity is the perfect for helping small children learn how Jesus loves us and how he shows his love for us. Toddlers can decorate their heart flower with pom poms and create a keepsake that's theirs to keep.
Materials Required
Instructions:
Using cardstock, print your activity "He First Loved Us". Each child should have a cardstock printable + 1 heart cut-out.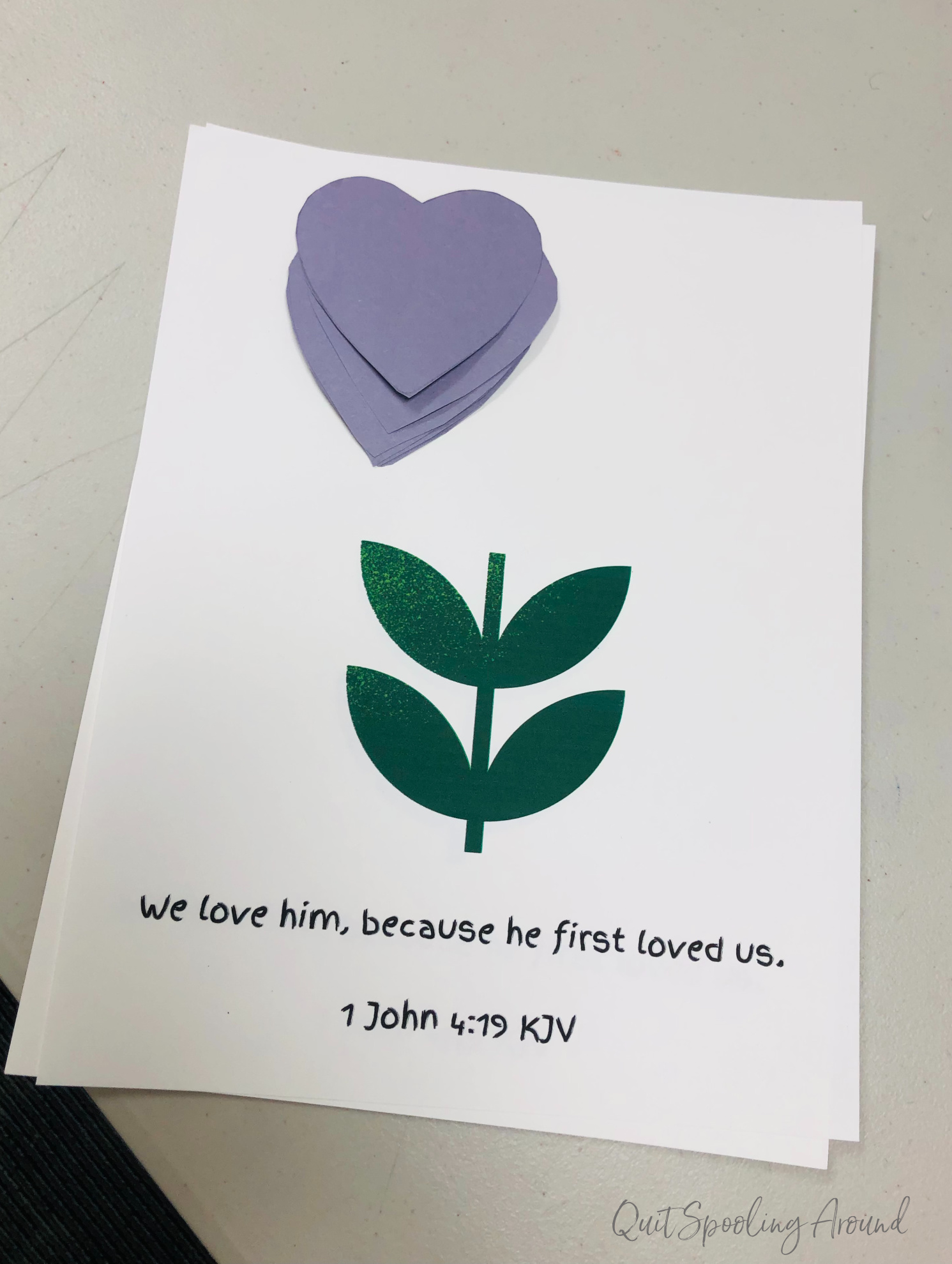 Place the heart on the flower with glue. Then, spread glue on the heart and ask the kids to add pom poms on top of the heart as they wish. They can choose to put the pom poms "inside" of the heart, or around the outside.
They may even want to add some pom poms as grass on the bottom of the paper.
Feel free to ask the children to write their name on their paper (or if they can't, you can do it for them!)
Follow Up
Discuss with the children that Jesus's love for us never wavers – his love is unconditional. Discuss with the children what it means to "love" and ask them for examples:
What is conditional love? What is unconditional love?
How does Jesus show us that he loves us?
What did Jesus do for us because he loved us so much?
Close the activity with a prayer, asking Jesus to help us be able to better love each other just like he loves us.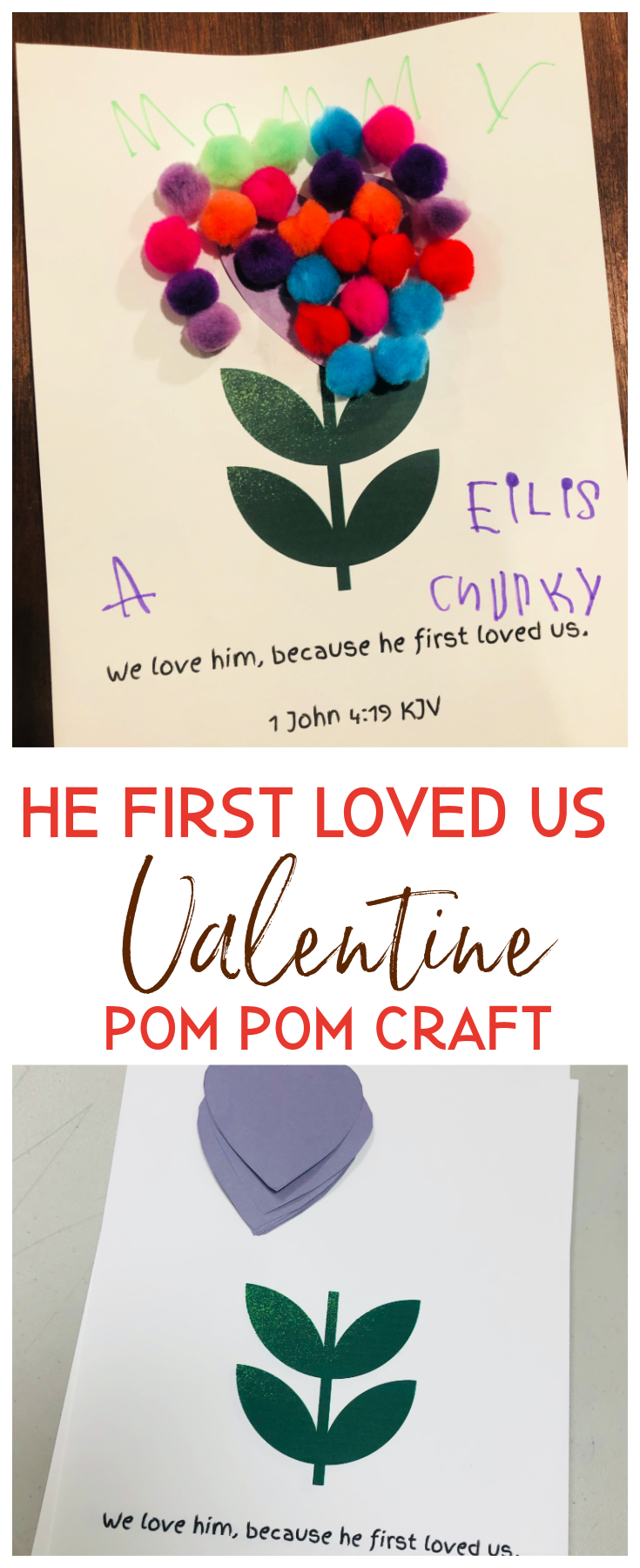 More Christian children's crafts: