This Jesus Loves Me to Pieces printable and project is a great way to teach the love of Jesus to kids preschool and up! Grab the FREE printable and instructions!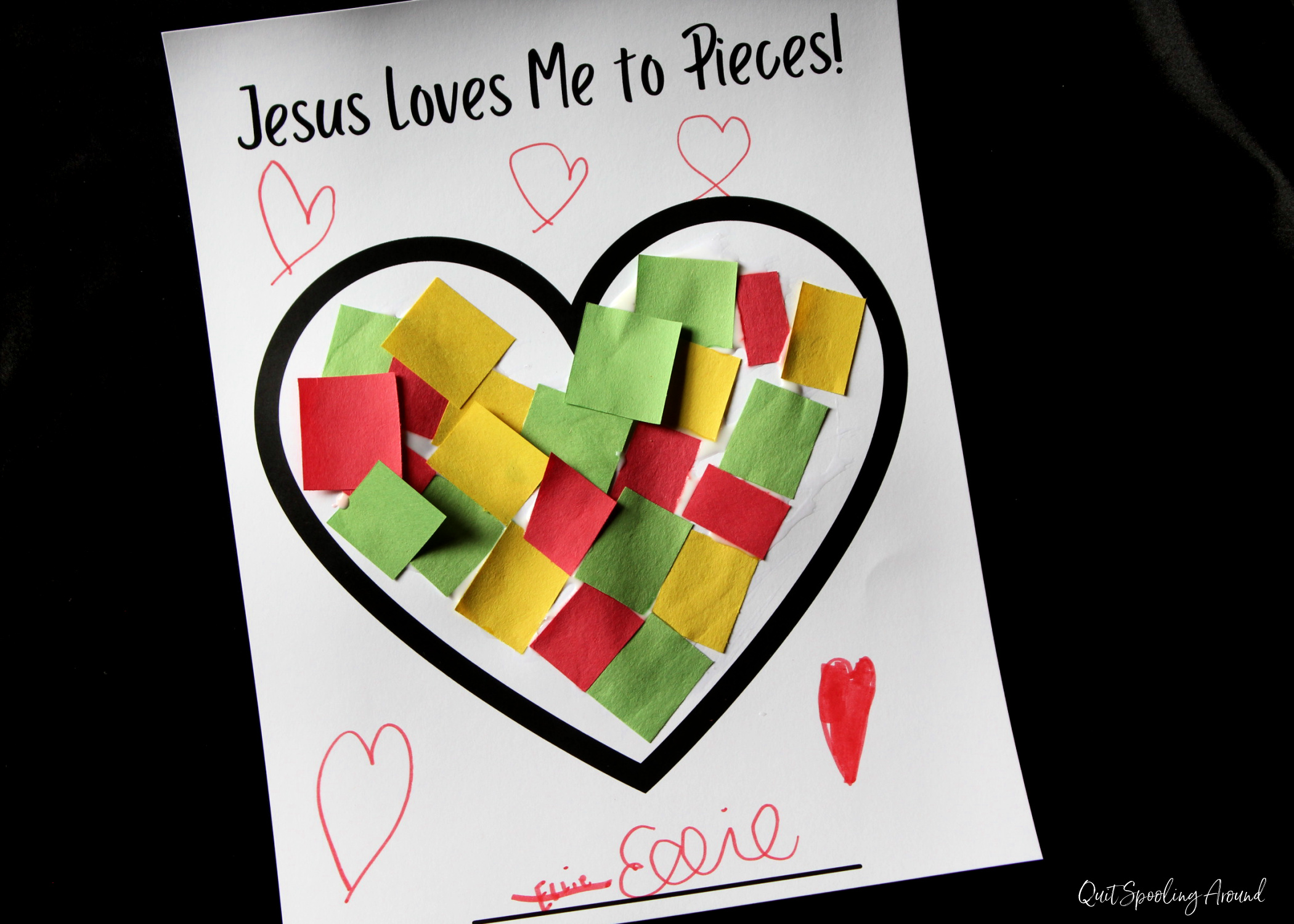 Teaching little kiddos about Jesus is perhaps one of the most gratifying things. There's something so beautiful and innocent about watching their little faces light up as they walk in to the church with their Bible ready to learn.
It's just as fun to come up with fun crafts – crafts that will help them learn about God's love for them, but also give them a sort of independence that comes with making something "on their own".
SO CUTE!
This craft is SO easy to put together!  Just print out on cardstock. Then, pick up your favorite construction paper (I found some at my $.99 store!) and cut a few pages into 1″ squares.
A paper cutter comes in handy for that (this one is my favorite and also very affordable, too!)
I like to put all the cut paper in a huge ziplock – then transport to class. Then, when in class, I'll give them each a small pile of pieces so we don't waste time cutting. Less time cutting means more time chatting about Jesus and his love for us all. ❤️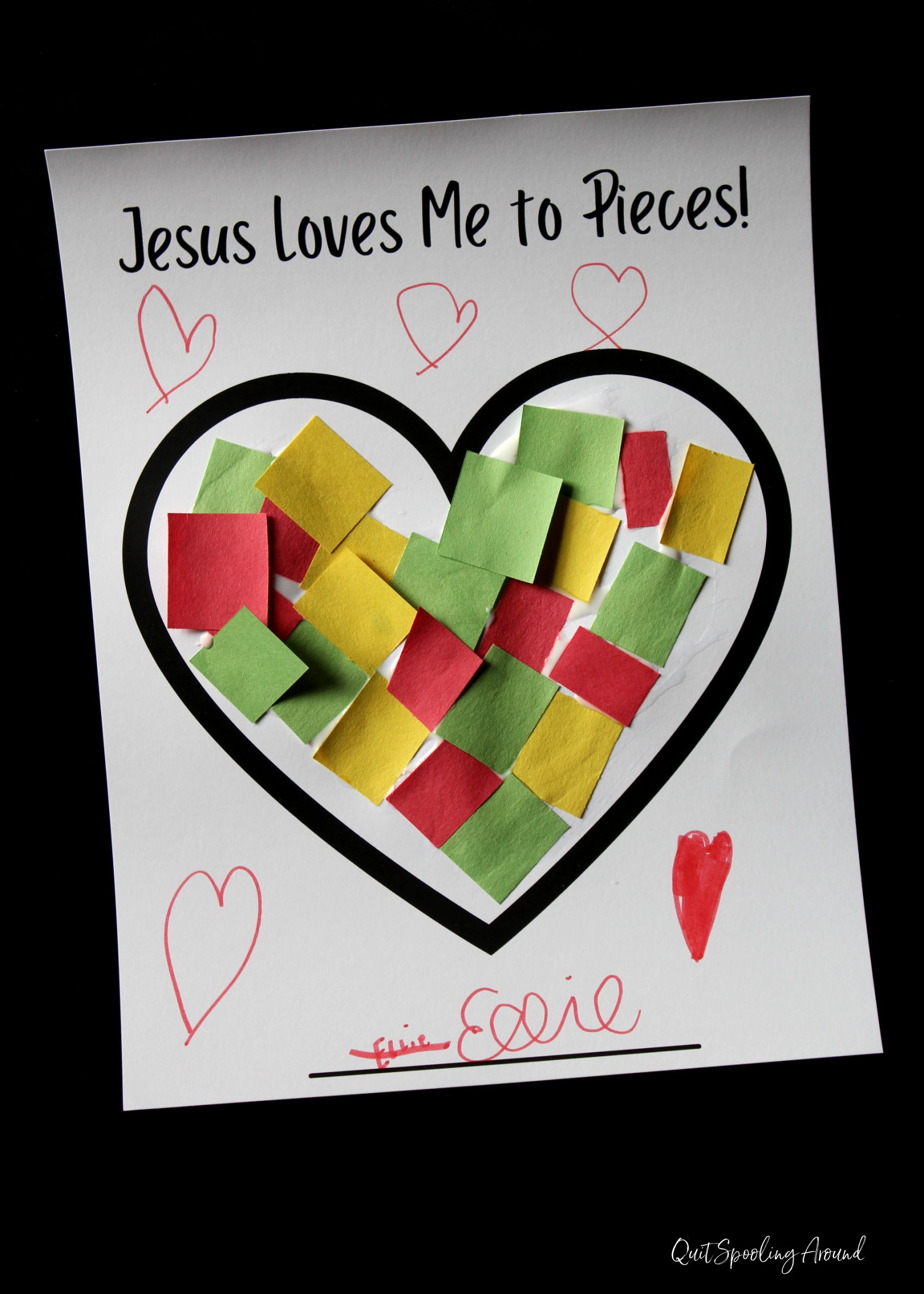 Jesus Loves Me to Pieces Kids Craft (+ Printable)
Grab the FREE printable for this cute kids Bible craft – it's perfect for Sunday school, focused Valentine crafts, Vacation Bible School and even AWANA.
Materials required:
Construction paper – any color, or a mixture of colors, cut into 1″ pieces
Glue
Instructions:
Print your Jesus Loves me to Pieces on card stock using your printer; or send to your local office store supply store for printing.
Have each of the children write their name (or help them do this) on the bottom line on their paper. Then, gather pieces of construction paper and glue them to the heart. I like to just scribble glue on the heart and let the kids arrange the pieces however they may.
Variations: Use pink, red and orange for Valentine's Day. Or a mixture of all colors for other times of the year. Have fun, and discuss with the children what it means to "love".
Some questions you can discuss during this craft include:
Why does God love us so much?
What did Jesus say about love?
Where in the Bible does it say that he loves us?
What is the proof that he loves us?
This craft works well for Sunday school, Vacation Bible School, AWANA, or even as a preschool/Kinder kids craft.
Have fun and be creative!