Toddlers can learn what it means to be "Fishers of Men" with this simple and fun Perler Bead Christian Bible Craft activity – perfect for AWANA, VBS or Sunday School!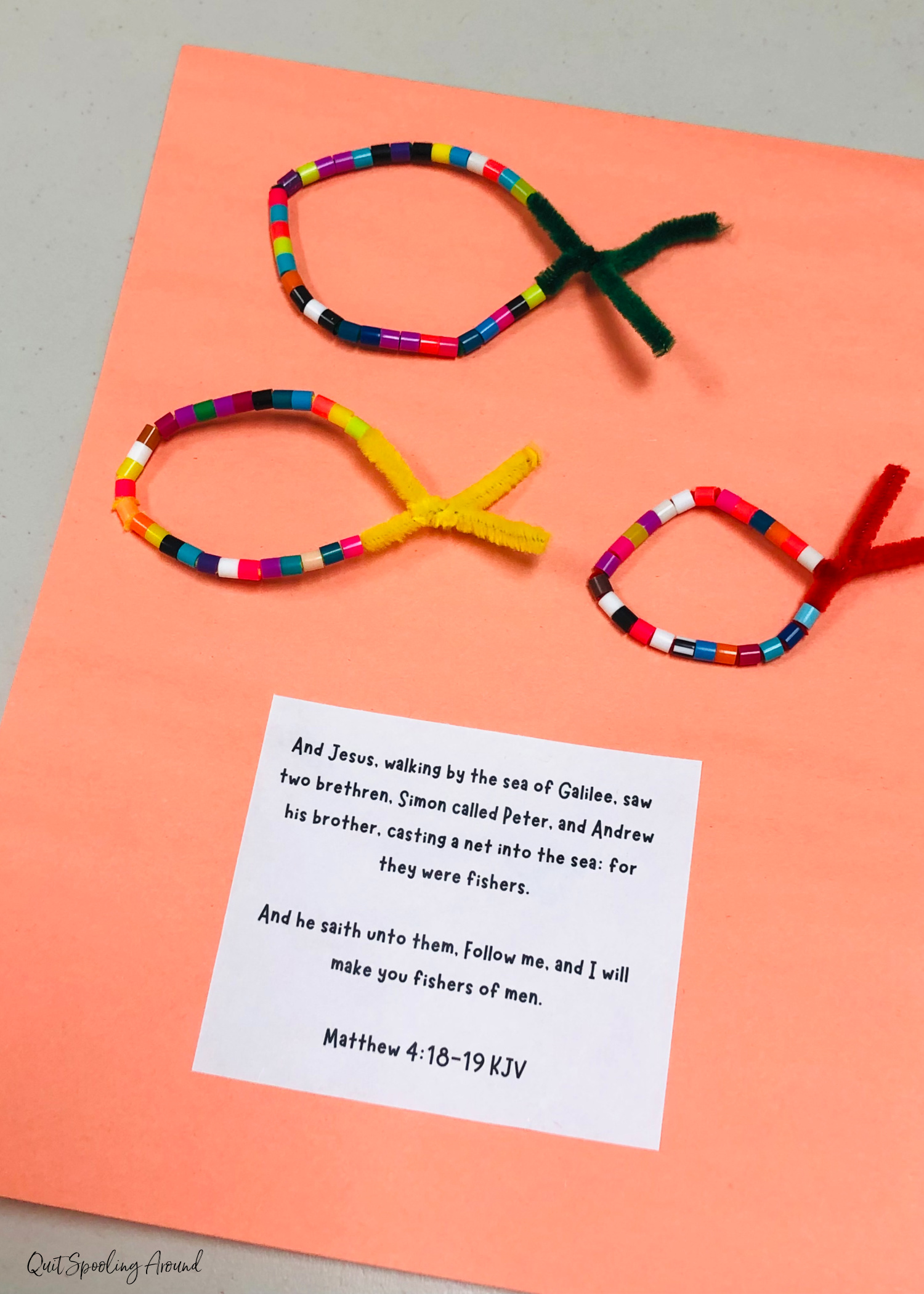 This "Fishers of Men" Toddler Christian Craft is a simple yet wonderful way to to do with toddlers. Not only can it be done at AWANA, it could also be incorporated at Sunday school or Vacation Bible School.
My group of 3-5 year olds had a blast doing this and it was the perfect opportunity to discuss our responsibility to be Fisher's of Men in the light of the Lord our Savior.
Materials Needed:
pipe cleaners
perler beads
Bible Verse Matthew 4:18-19 (prints 6 per page)
construction paper
The Dollar Tree is the perfect place to pick up pipe cleaners and Perler beads – as well as construction paper, making this a very very inexpensive activity!
To assemble:
This is such an easy craft activity!  Print the Bible verse (link to download PDF is provided above) and trim with scissors or paper cutter. Use a glue stick to glue to construction paper.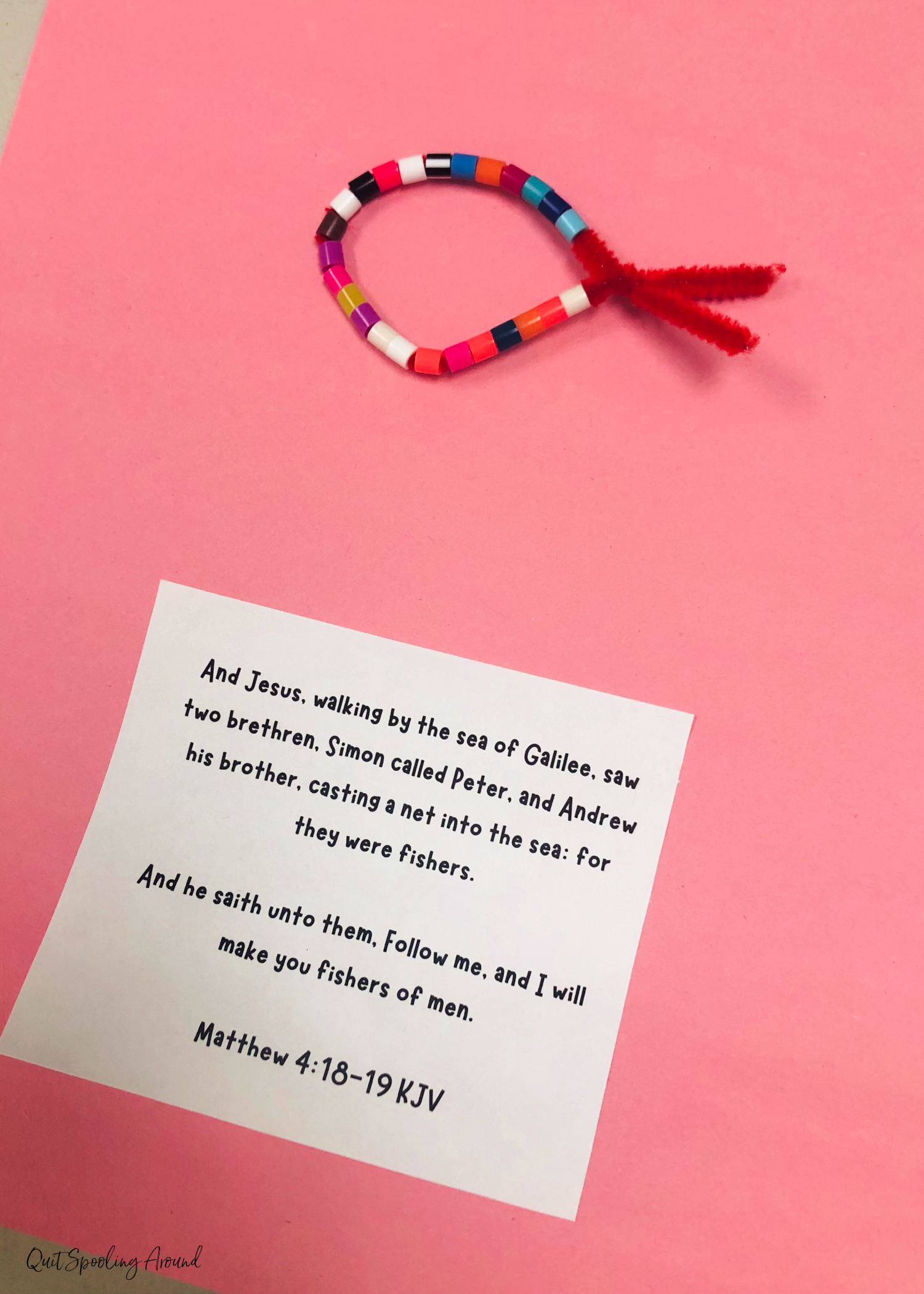 Give each child a handful of pearler beads and a pipe cleaner. Show them the finished "fish", then help guide them to construct their own. They can add beads to the pipe cleaner until it's large enough to make a small fish (or a big fish!) Tie a string on the top and use as an ornament on a tree.
Or, you can accompany it with their verse atop their construction paper.
This craft helps 3-5 year olds with their finger dexterity – threading pearler beads on a pipe cleaner isn't always as easy at it looks. It requires an incredible amount of focus and concentration – that which comes with this activity!