Learn how to sew this adorable Dream Big Little One Bandana Apron with in minutes with leftover scrap fabric – perfect for a baby gift!
Have a new baby in the family?
Or, maybe you're looking for a unique baby gift to whip up quickly on the sewing machine. Perhaps you are looking for something that you can pair with a soft cuddle blanket or even a receiving blanket for new parents.
This Dream Big Little One Bandana Apron is an adorable way to gift to a new baby and is super easy to put together. Dig out leftover scrap fabric and grab the free pattern to make this apron in just minutes.
Dream Big Little One Bandana Apron
Materials required:
Instructions: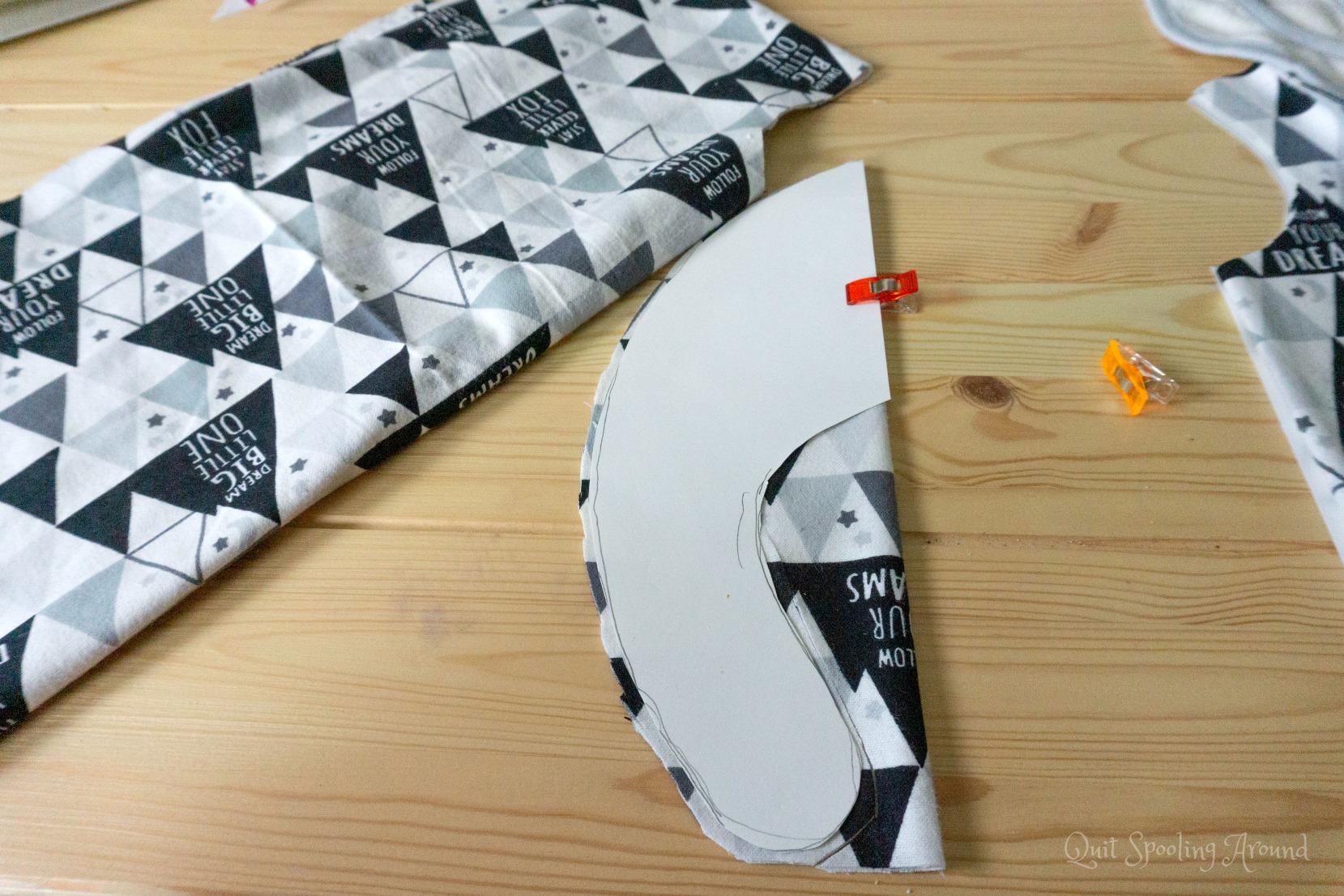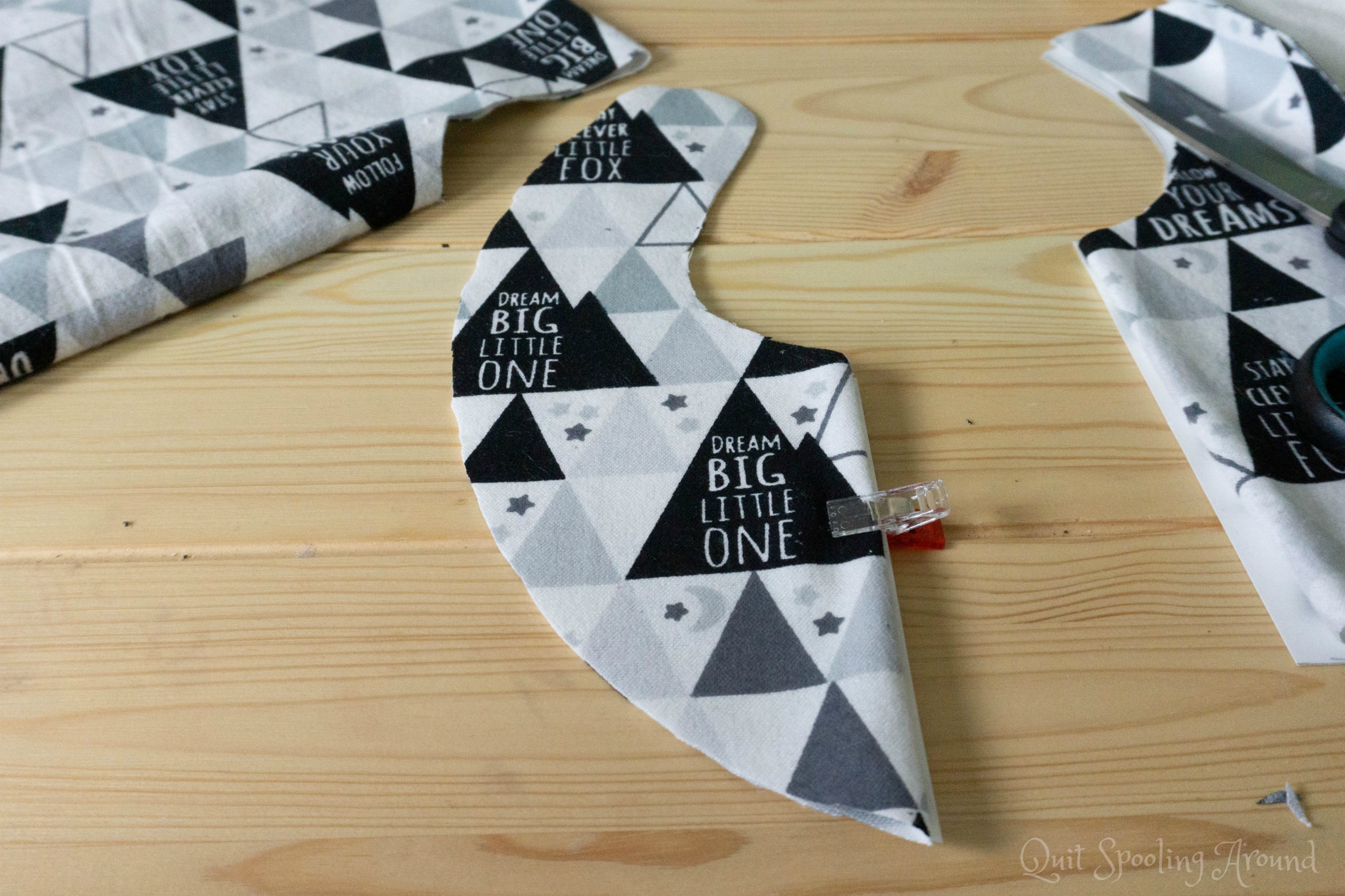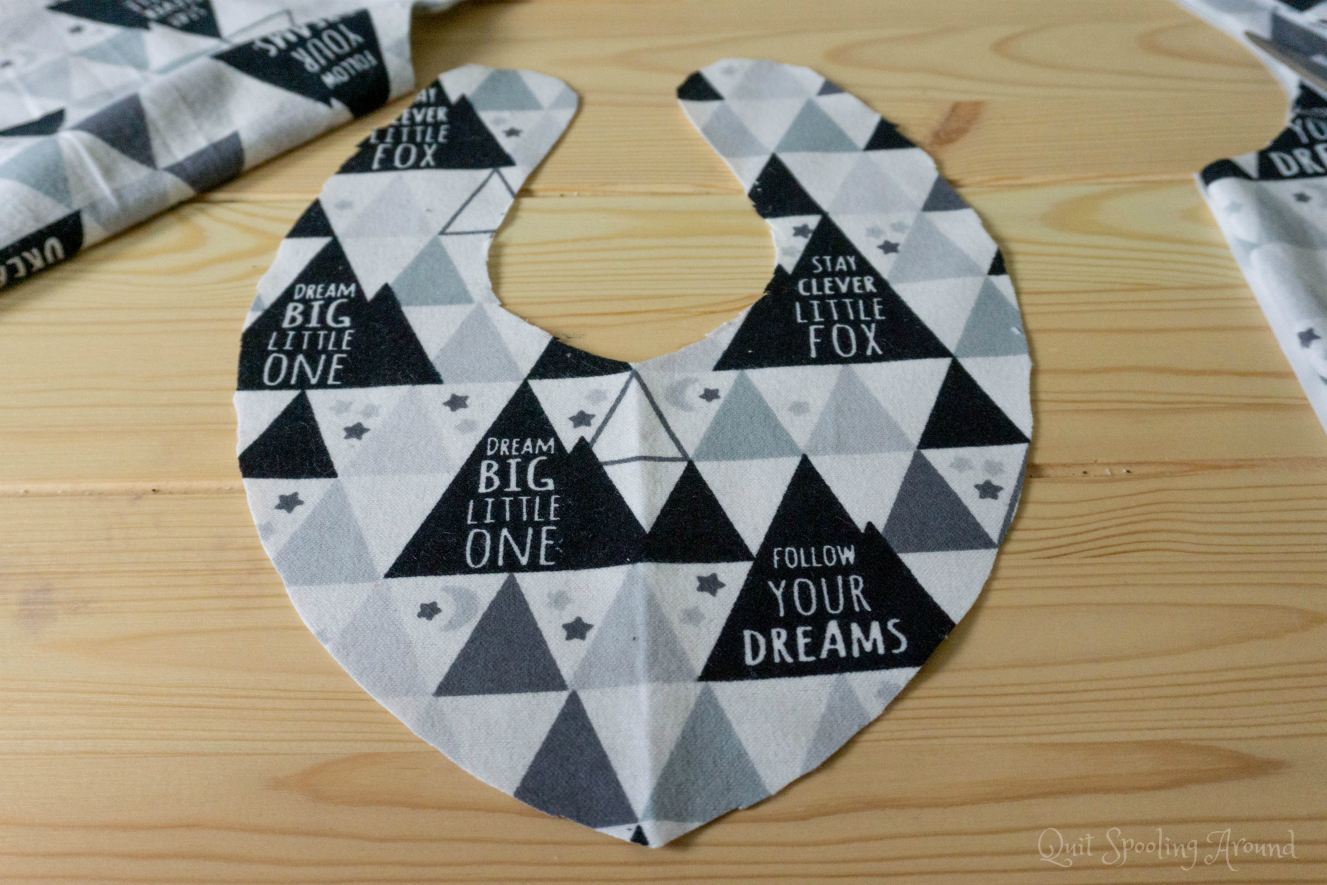 Place the flat edge on the fold of the fabric. Cut one piece of the patterned fabric. Cut another piece of flannel fabric.
Face the right side into the white flannel and pin or clip around the edges. Stitch around the edge leaving a small hole to flip the bandana right side in just like you would a pillow.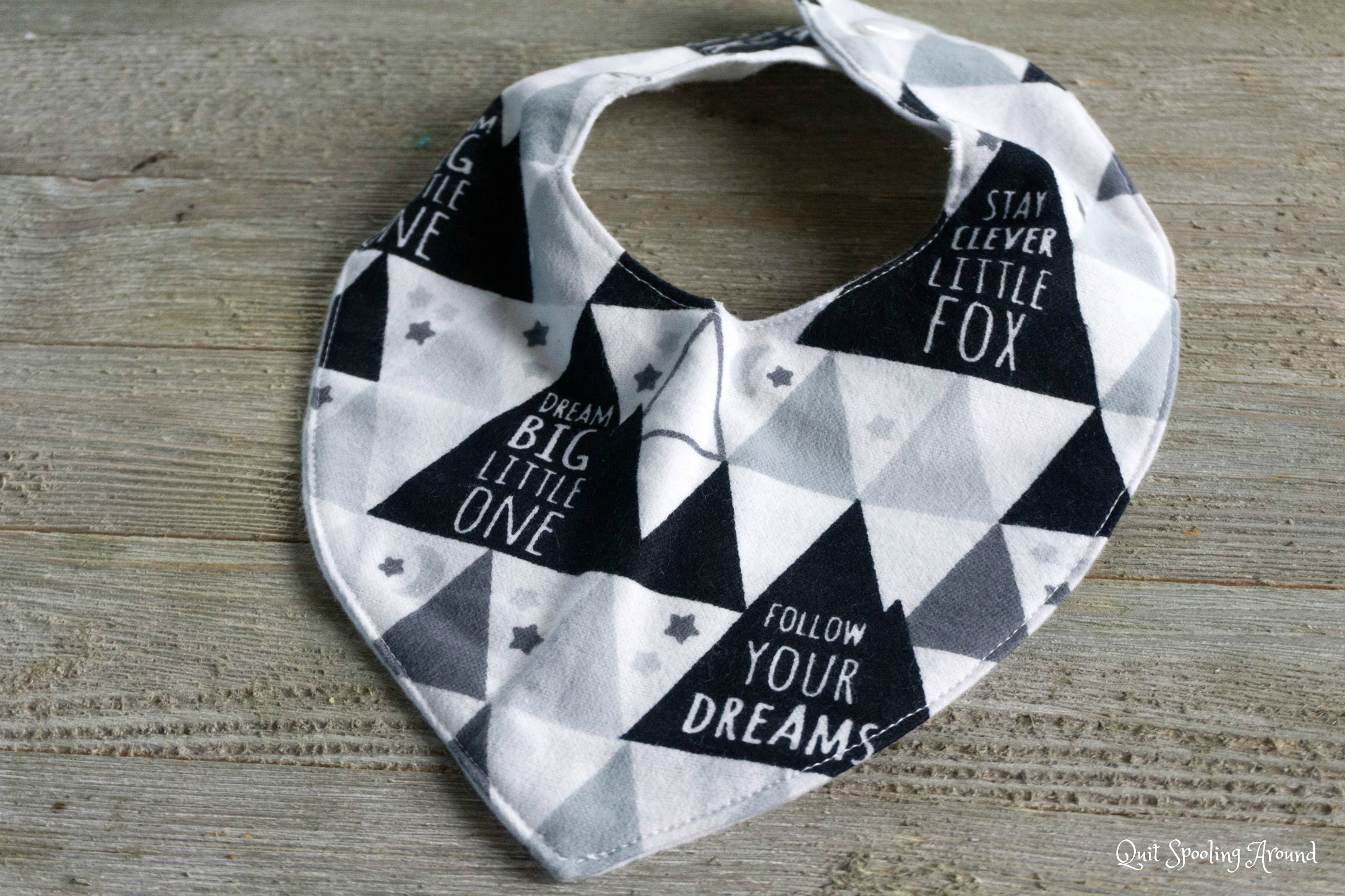 After flipping right side in. Press the hole and stitch all the way around with a top stitch. Leave 1/8-1/4 inch seam.
You'll want to use a coordinating thread on the top stitch since you can see the thread on the finished bib.
Poke holes at the top and add the snaps. If you don't have the tool to make snaps you may stitch in the velcro. Or, even better, use iron-on velcro that you can pick up at your local fabric store.
Making this a gift?
Pair this with a simple baby receiving blanket for a beautiful, handmade gift for a new baby.