Make this beautiful Mesh Valentine Wreath quickly and easily with decorative mesh, sparkly tulle and sequins – all from your local Dollar Tree!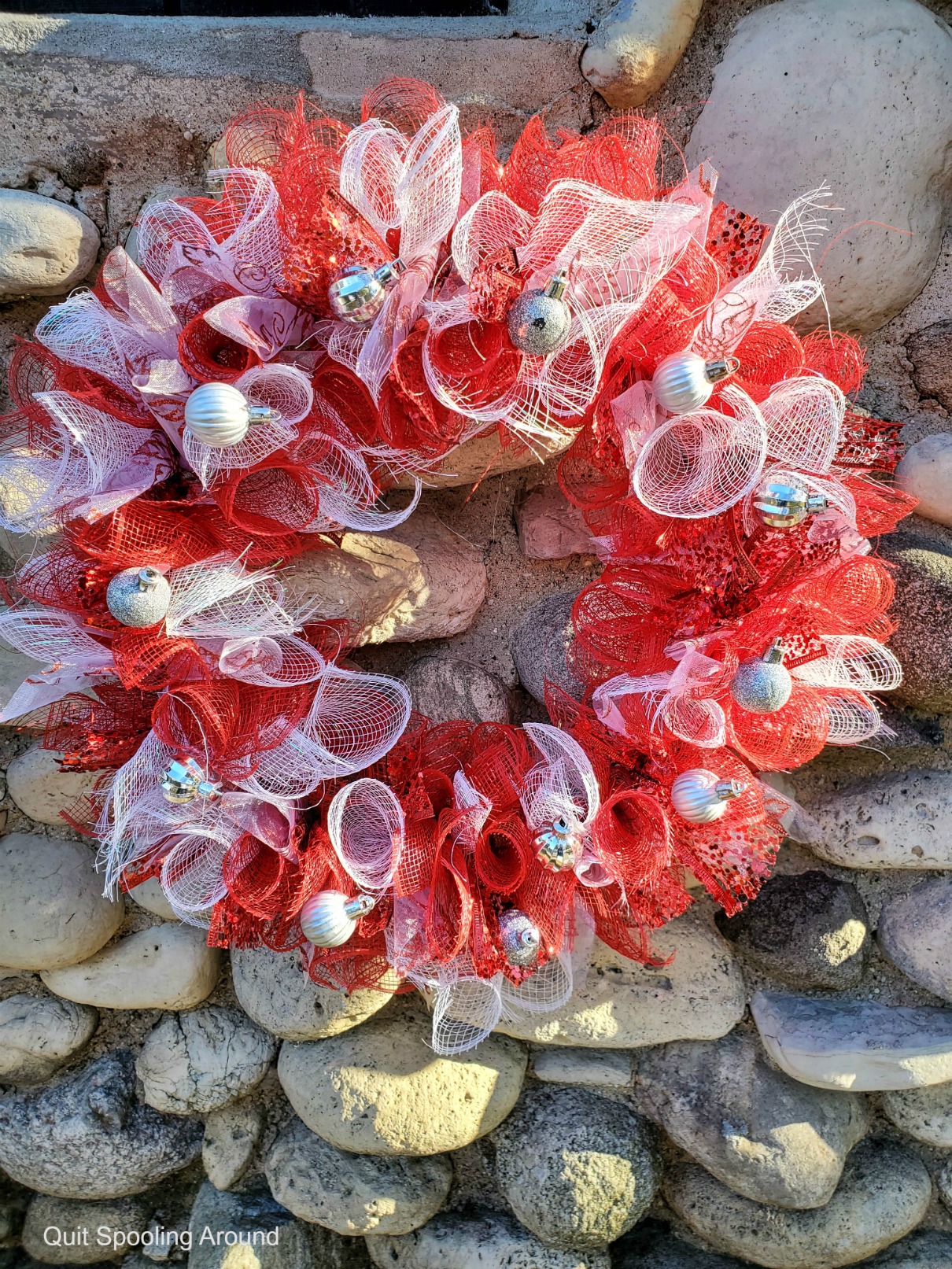 It might just be December, but stores are already putting their Christmas decor in "quarantine" – and bringing out the Valentine's Day decor. From Hobby Lobby to Michael's, to Walmart and even Target, everywhere I turn I'm seeing glimpses of red and pink.
Is Valentine's Day really that close? Oh but it is!
This beautiful Mesh Valentine Wreath is the perfect way to bring some festive joy to the month of love. Whether you hang it on your front door or in the house, nobody will ever think you DIY'd it.
Pick up all of the supplies, below, at your local Dollar Tree. Then go ahead and enlist the help of your kiddos to complete the craft.
Supplies: (All items from Dollar Tree)
Directions: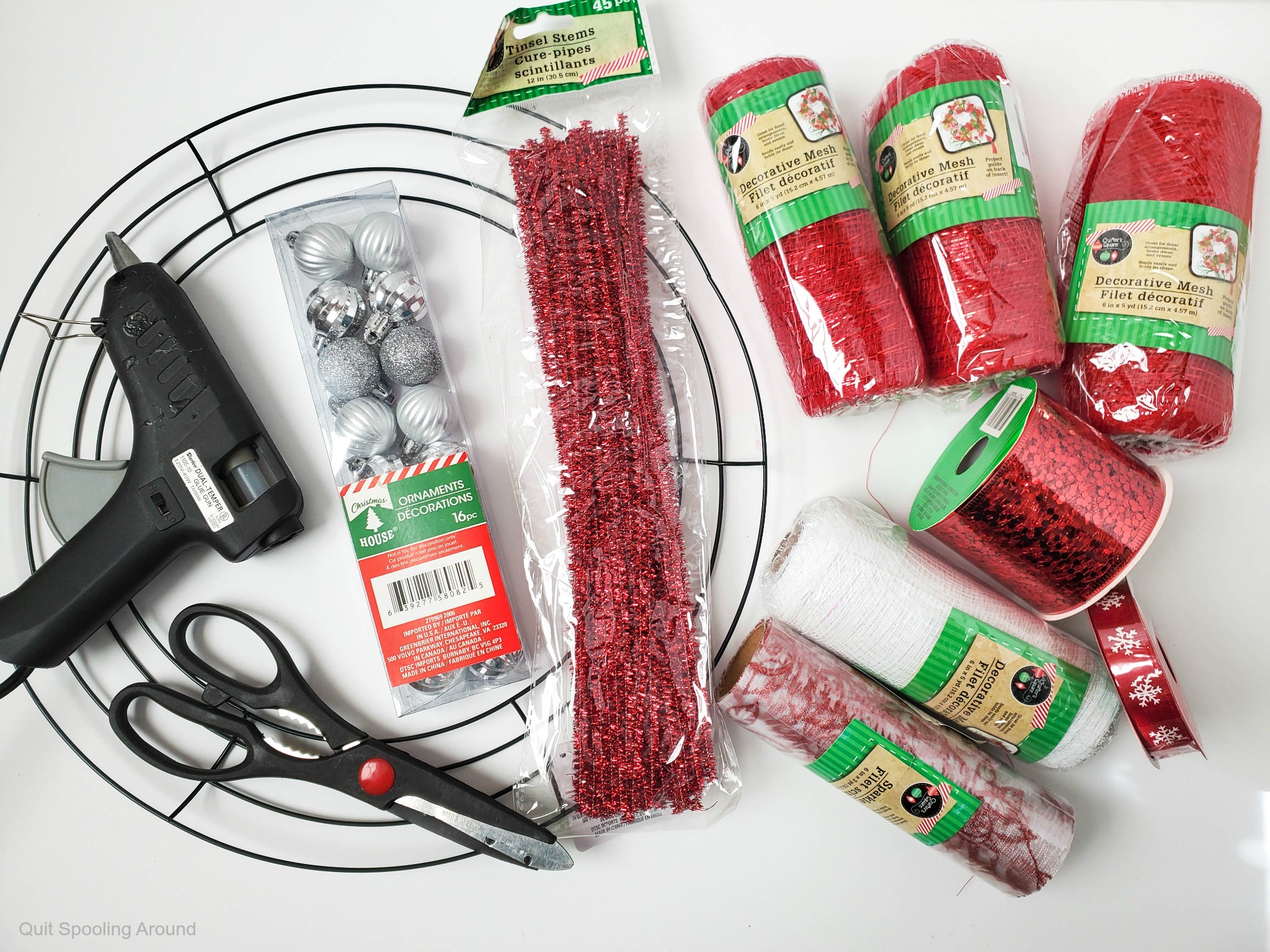 Start by cutting your fuzzy sticks in half. Cut all of your ribbon, mesh and tulle into 6 inch lengths.
Roll each piece of mesh into a tighter tube, then roll the tulle diagonally.
Gather your bunches. Use 4 pieces of mesh, ribbon and tulle; using at least 2-3 pieces of the red mesh for the bottom layer of each bunch. To make the bunches, lay each piece on top of the other, in a snowflake like pattern.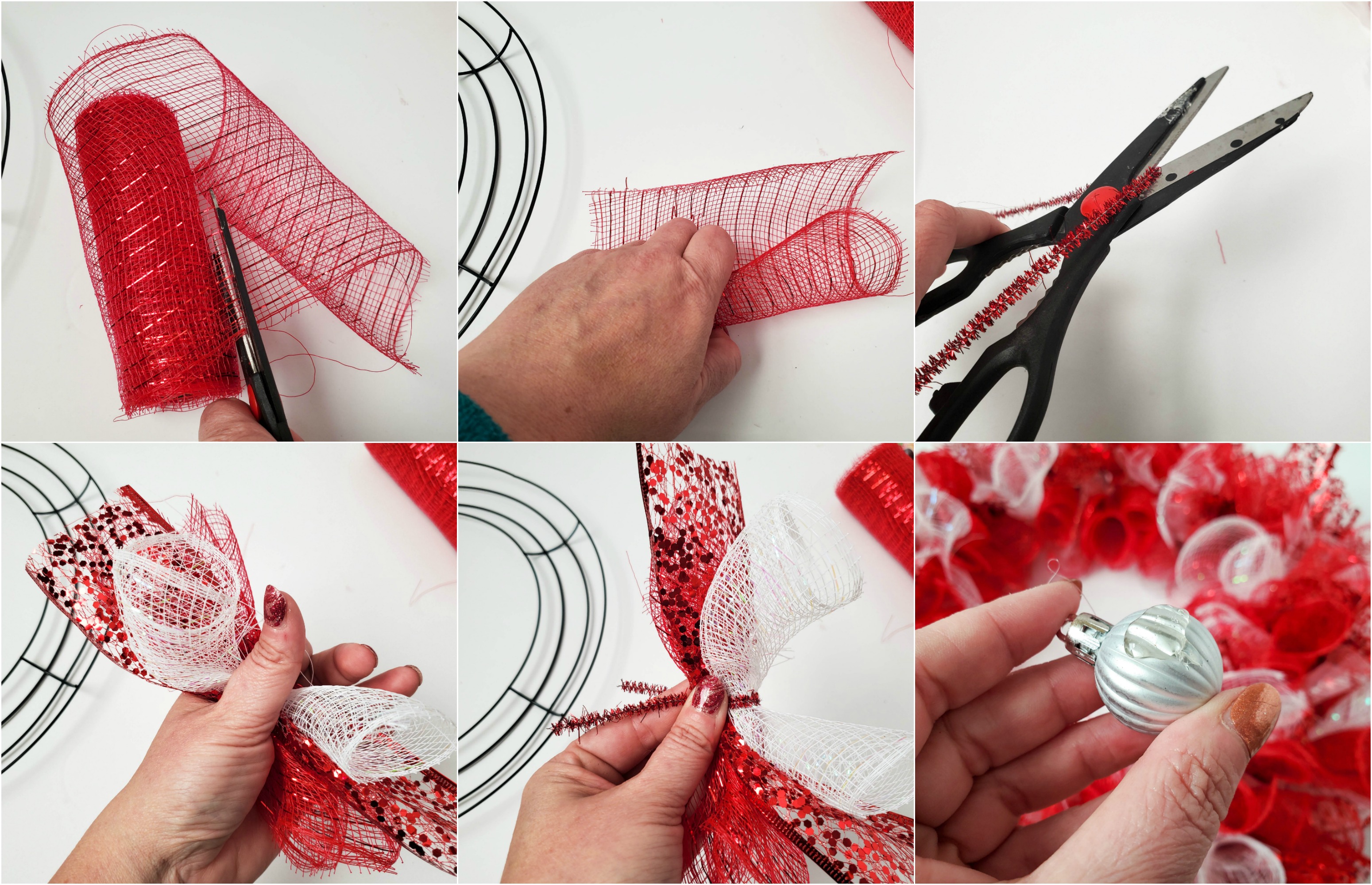 Wrap a chenille stem around each bunch, twisting 3 times. You will be making 30 bunches like this.
Attach the bunches to the wreath frame. Do this by laying the bunch on the front of the wreath, and going to to the back of the wreath, grabbing the two ends of the chenille stem, and attaching them to the two inner wires on the wreath form. To attach, twist the two ends of the chenille stem together 3 times, around the two inner wires. Each section of the wreath form will end up with 5 bunches attached.
Lay the wreath on a flat surface and fluff your bunches, until you have your desired look.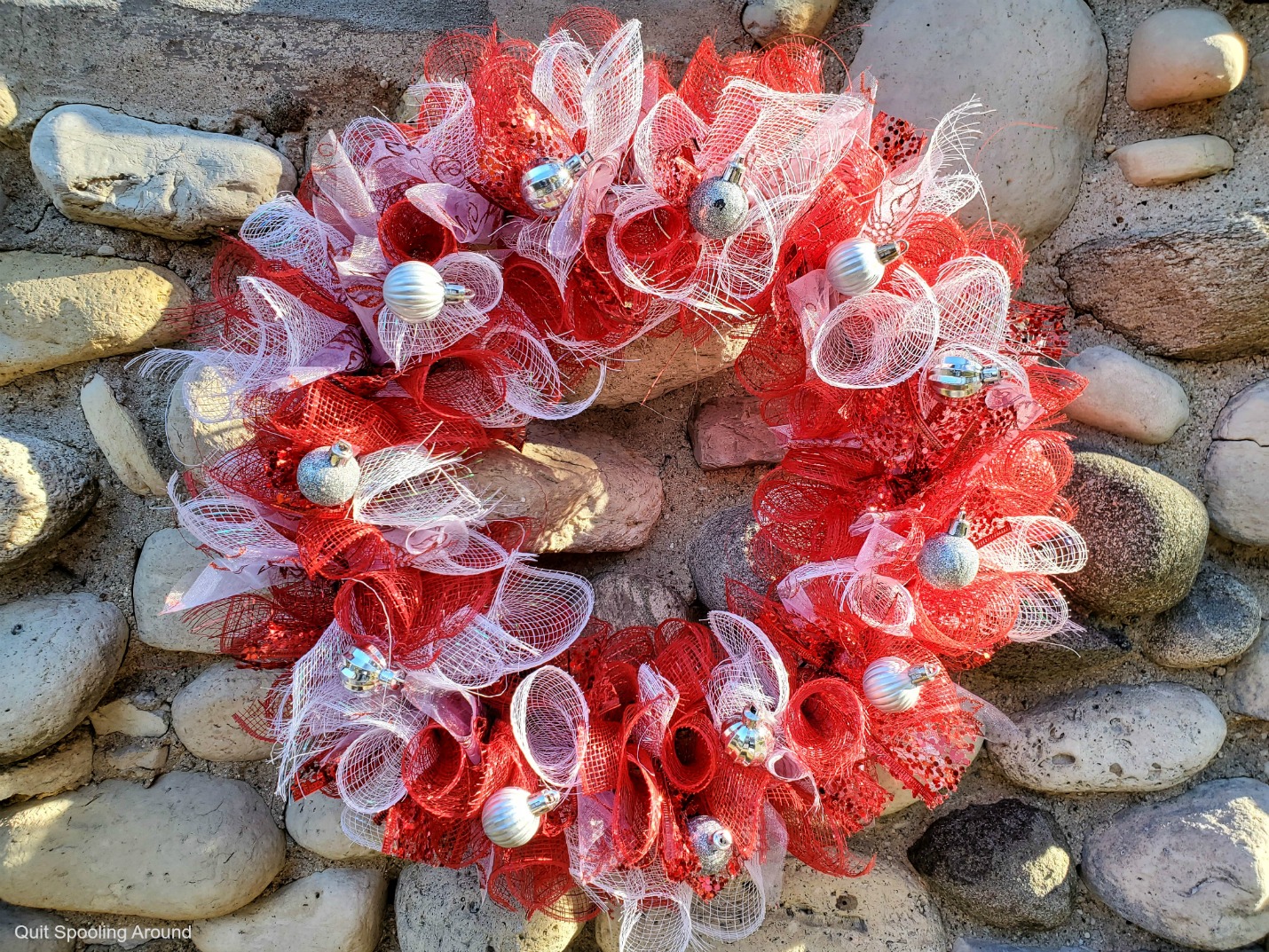 Apply hot glue to the side of each ornament and arrange around the wreath, gluing them to the bunches.
That's it! Hang up your Mesh Valentine Wreath – you can even make another one for friends or family members!
Did you love this Mesh Valentine Wreath DIY?
You might want to check out the following Valentine's Day crafts: