Pillowcases are the perfect project for a beginner sewer. Learn how to sew a standard pillowcase in less than ten minutes with this easy tutorial!
I've got a super fun project for any beginner sewer – learn how to make a standard pillowcase! This project is so simple you will want to make pillowcases for everyone in your family and maybe even your friends.
A pillowcase is so easy to sew for any skill level. Plus, they are super fun to make because there are so many wonderful prints out there.  Shop the fabric store sale at JoAnn around the holidays to score cuddle flannel as low as $1.99 a yard – and make sure you use coupons to save at stores like Hobby Lobby.
How to Sew a Pillowcase
Materials needed:
1 yard of your favorite fabric (cotton, flannel, etc.) 44″ x 36″
matching thread
measuring tape (helpful)
Instructions:
Making a simple standard pillowcase is as easy as right sides together and folding in half lengthwise. Sew down the side and sew the end. That's it!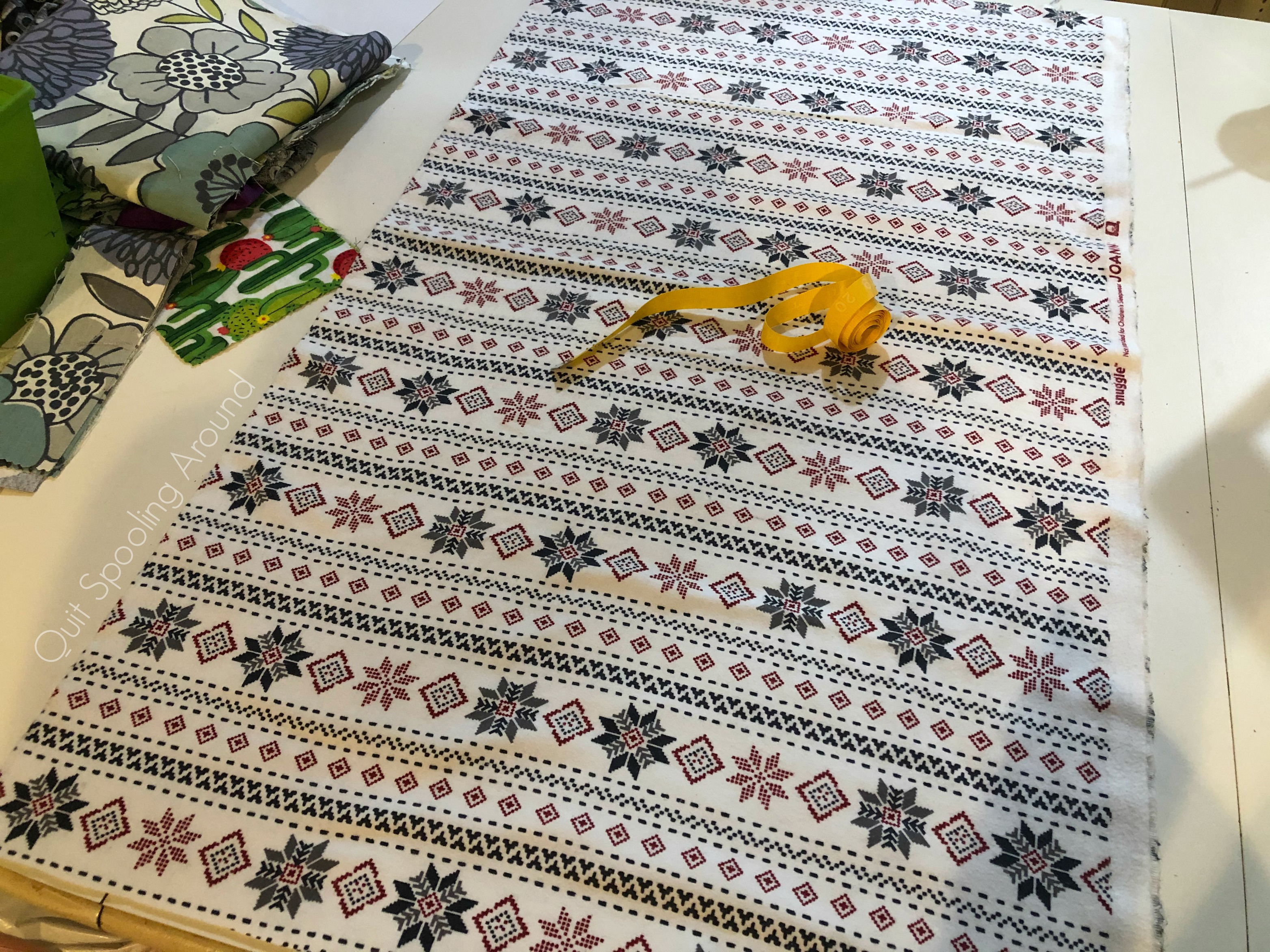 Lay out your fabric and trim any selvage. I like to do this before I go on to the next step – skip this if you don't have a need to trim.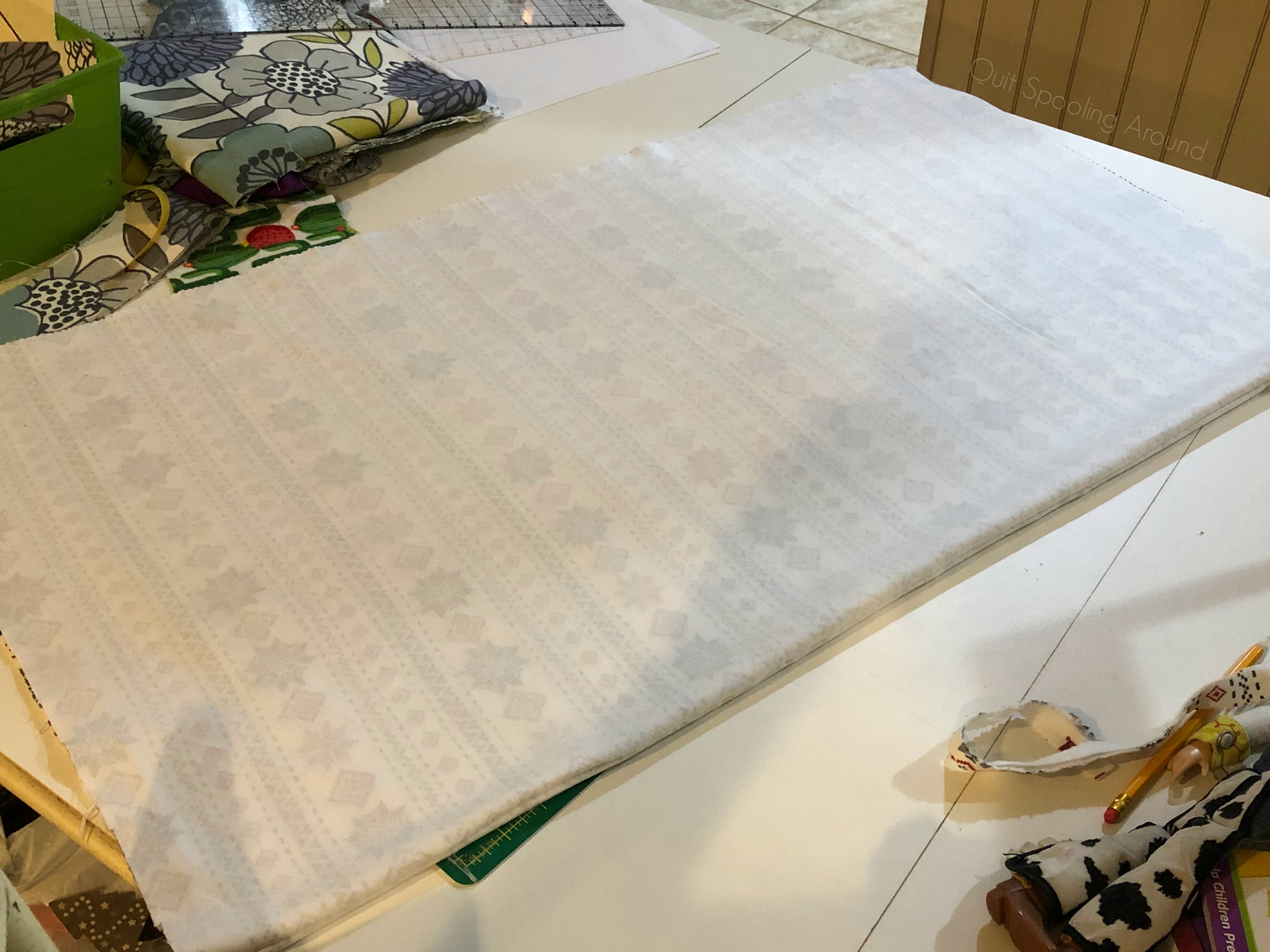 Once the selvage has been trimmed off, open the fabric back up and lay the fabric on a flat surface with the wrong side facing upwards.
(If you are using cotton) — Hem the 44″ side of your fabric. To do this, fold the fabric in 1/4″ and iron/press. Then fold another 4″ and press once again. Though we aren't sewing this hem (yet), it'll help prepare the fabric for when we do hem the cuff here shortly.
Note on flannel:  If you are using snuggle flannel, you can eliminate this step. There is no need to press/iron the cuff.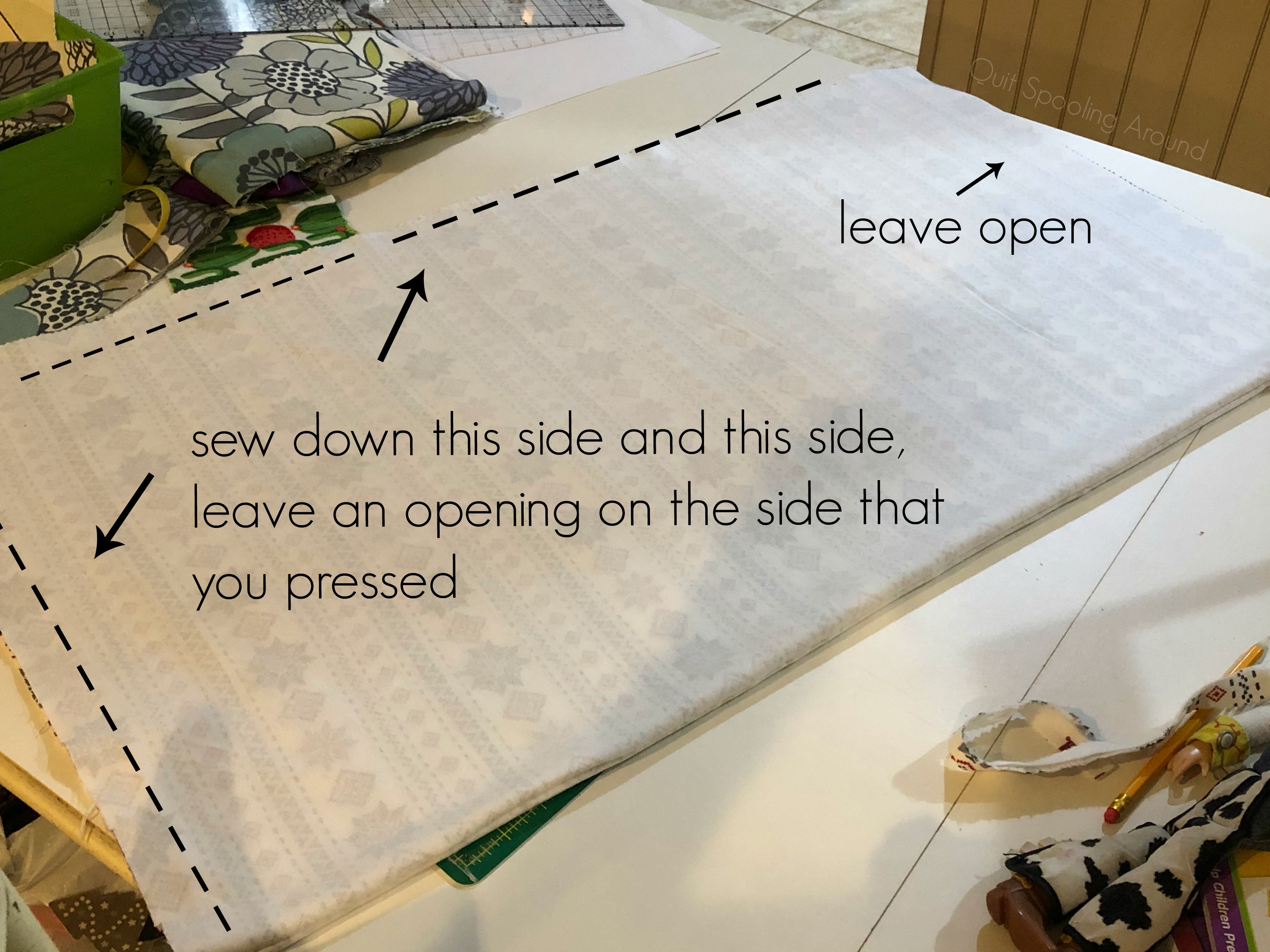 Open the fabric up completely and lay it flat with the right side facing upwards. Fold the fabric so that the crease is on the side that is 44″ wide. That way, once you fold, it's 22″ wide (the width of a standard pillowcase). You'll want to make sure you fold in the 1/4″ hem you made in the previous step as well.
Sew down the long side, and to the back with 1/4 – 1/2″ seam allowance, taking care to back stitch at the beginning and end.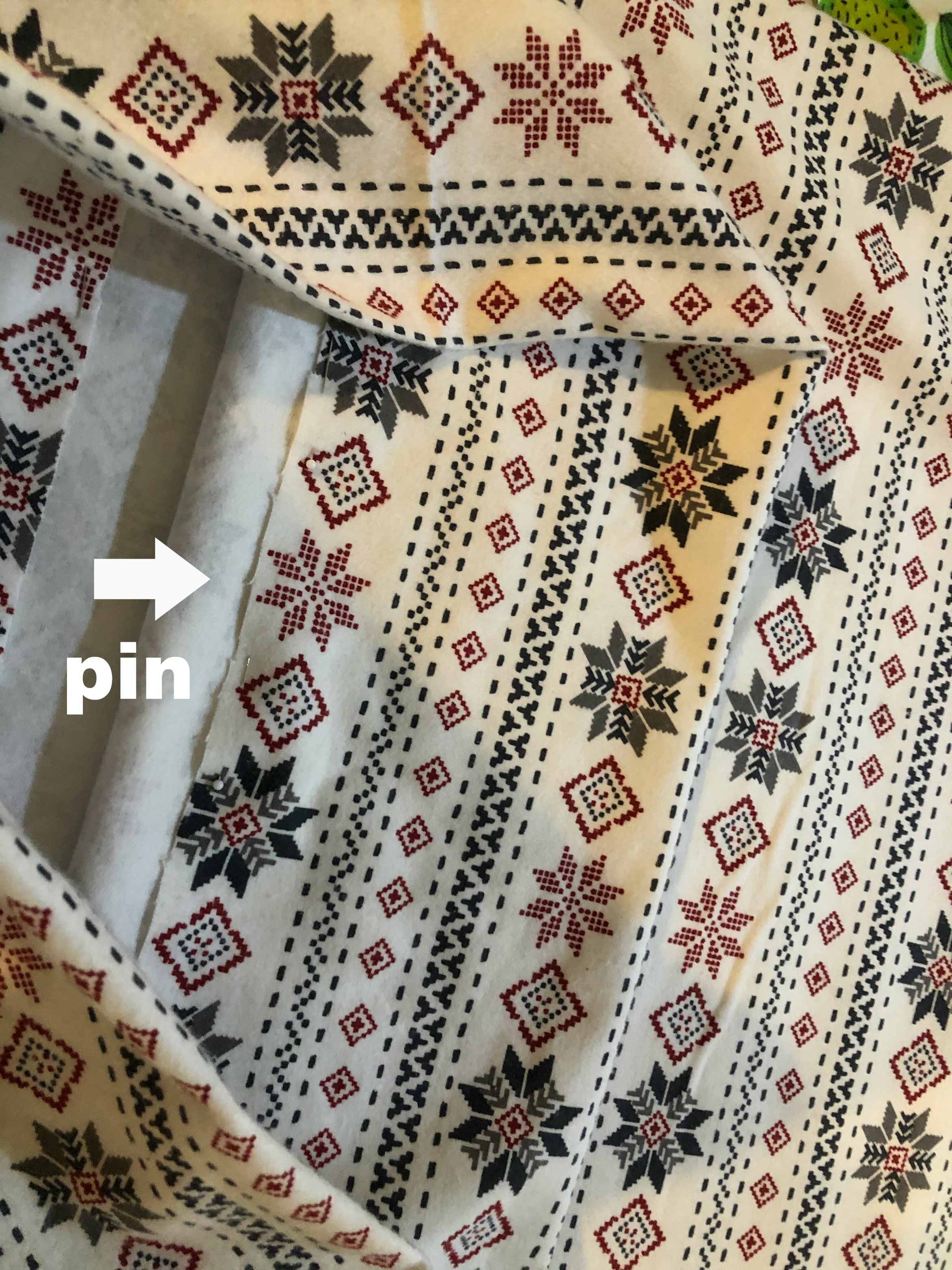 Now flip the pillowcase right side out. If you are using cotton fabric, then your cuff seam should still be there from when you pressed down with the iron. Fold that cuff in 4″ and pin as needed. You don't need too many pins but just enough to prevent the fabric from bunching.
Using a coordinating thread, and making sure you hide the raw edges (1/4″ seam from before). Sew the cuff using 1/8-1/4″ seam allowance. Sew all the way around, taking care to backstitch at the beginning.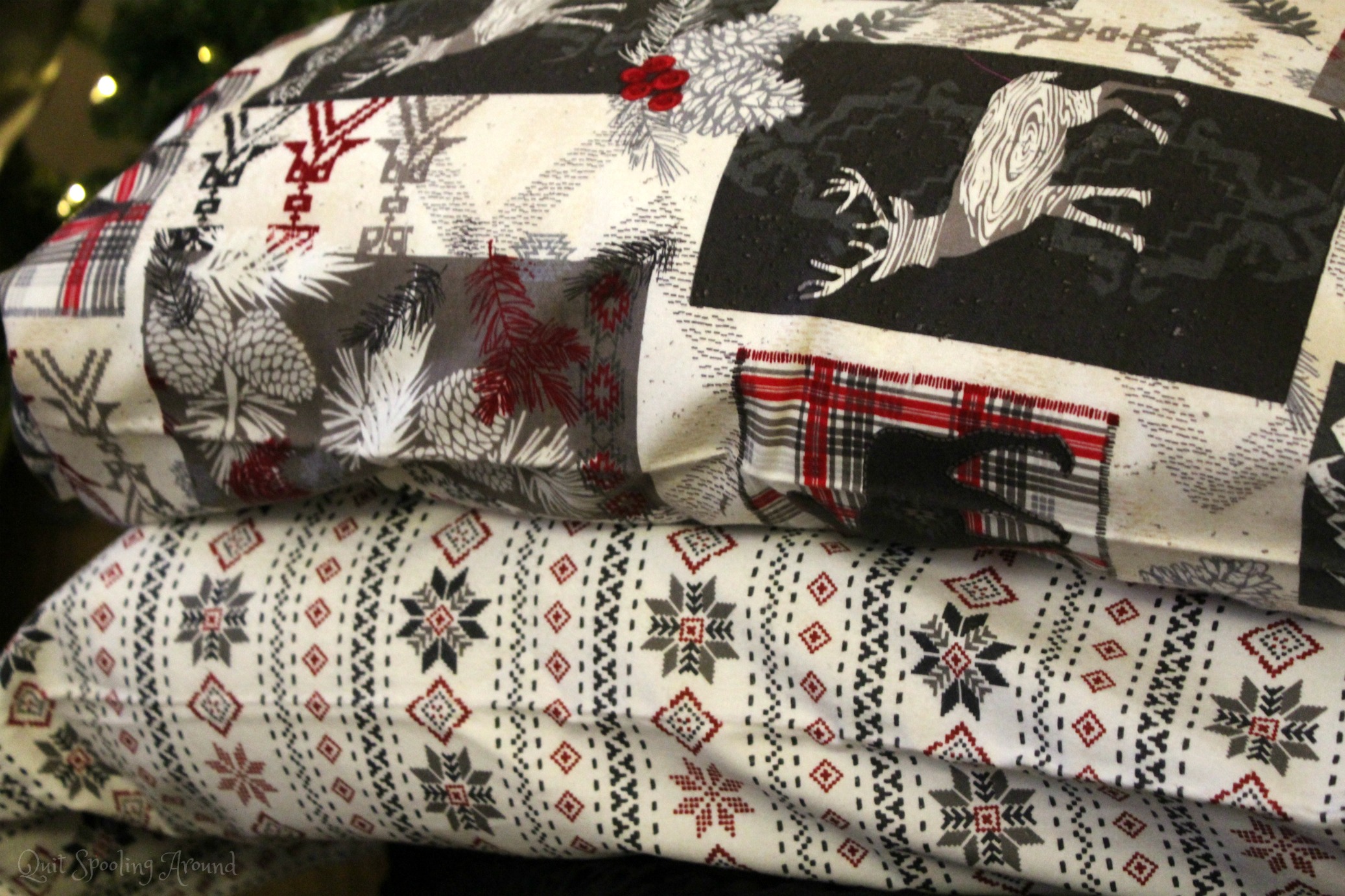 That's it!
That's it!  If you are using snuggle fabric like I did in this project, you'll want to toss the pillowcases in the wash and tumble dry low.
Pick up a few new pillows at your local department store and sew up some new pillowcases to gift to friends and family throughout the year!