A furry cuddle blanket is the perfect sewing project for a beginner sewer, and makes a great gift for people of all ages!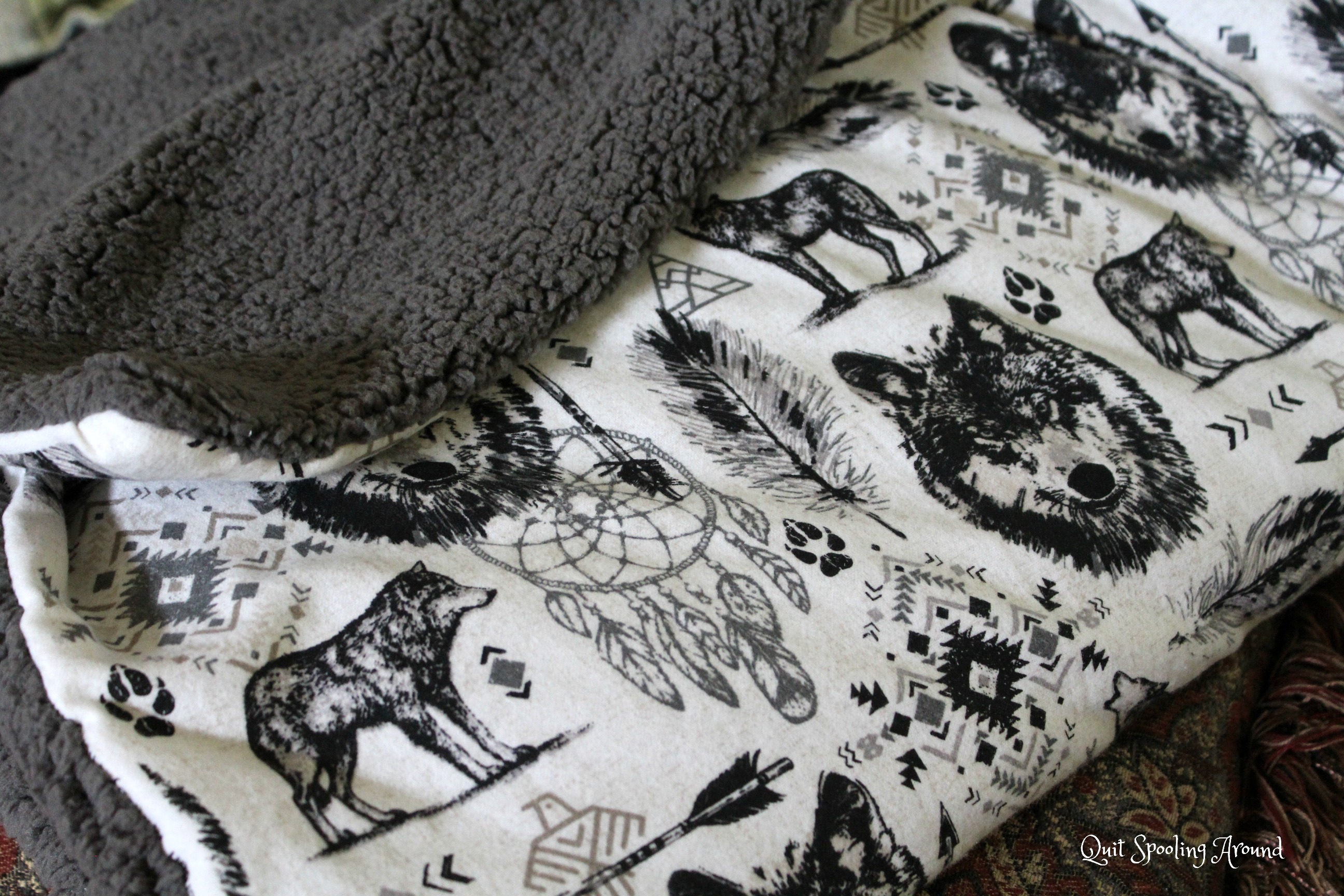 When it comes to picking up gifts for kids and adults at the holidays, I tend to lean towards something that can be kept for years.
And years.
No… I don't particularly want to go stand in line for plastic toys or video games. But I will spend a good hour at JoAnn fabrics picking out cuddle fabric and coordinating fleece or fur so I can whip up a cuddle blanket.
Cuddle blankets are probably one of my favorite things to sew (and gift). I love making them because you can personalize with your choice/pick in fabric, and have it sewn up in less than 30 minutes. Plus, who doesn't love to keep warm on a cold winter night? I think we all do!
Having a nice, soft (warm) cuddle blanket makes those cold nights so much easier to handle.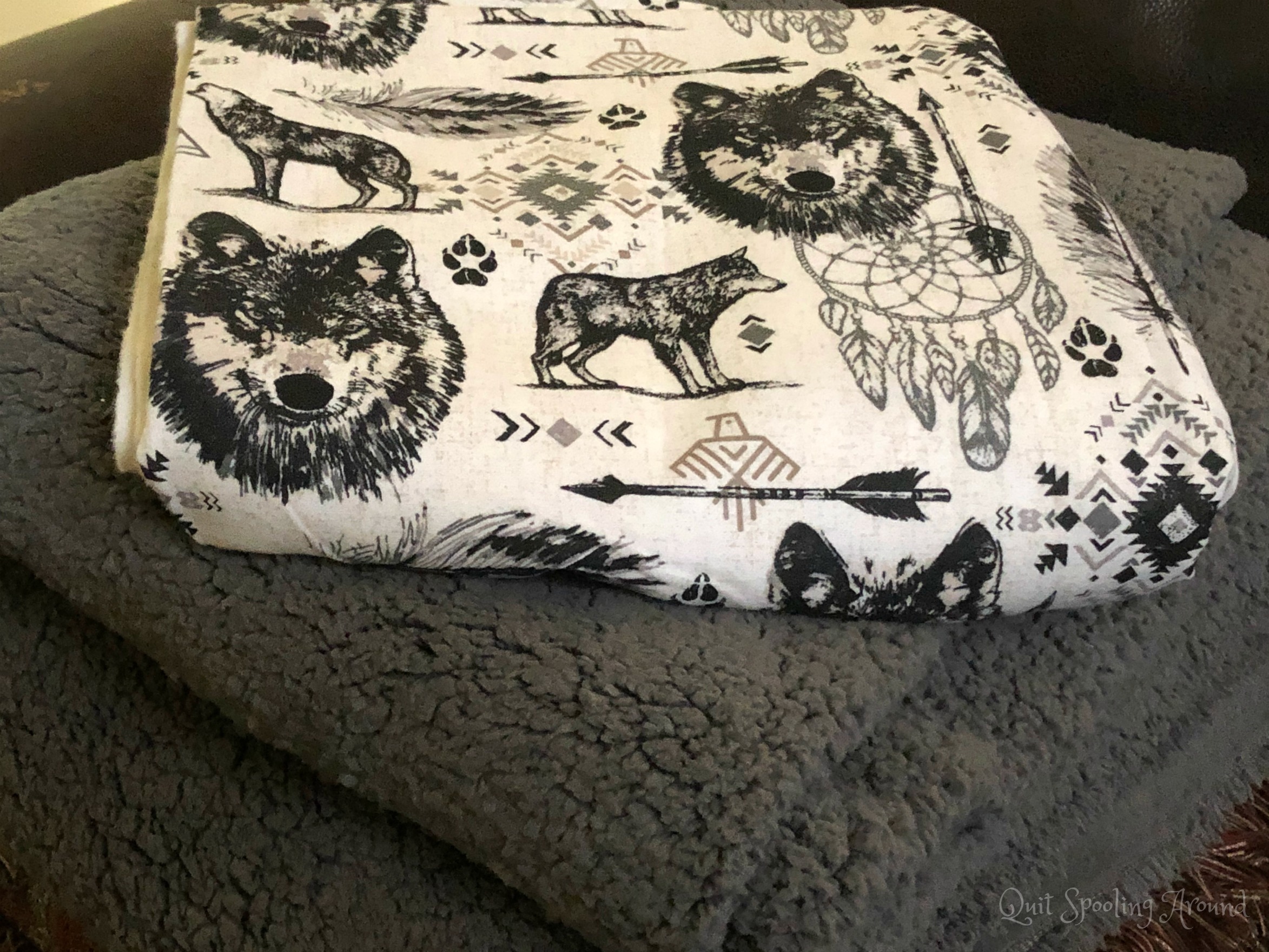 Easy Sew Cuddle Blanket
Materials Needed:
thread (preferably a color that matches the material)
quilters pins (a pack of 250 is sufficient)
sewing machine
fabric scissors
2 yards flannel – your favorite print (get it on sale at JoAnn for best savings!)
2 yards coordinating minky fabric or fur
Simple Steps: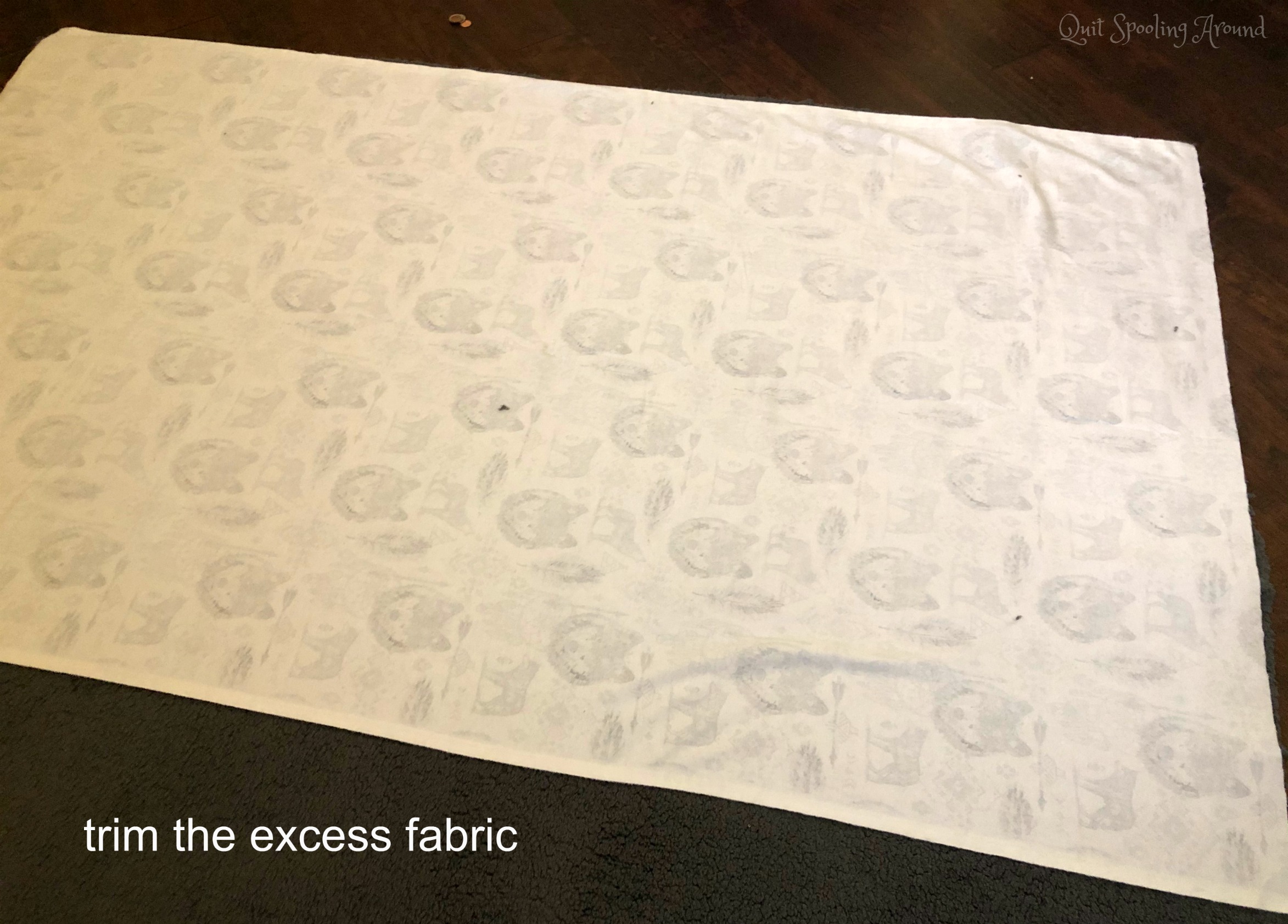 First, lay your minky or fur fabric on the floor, or a flat surface like a craft table, right side up. Then, place the cotton fabric on top, right side down.
Line up the edges. Trim the fabric as needed to match up the seams.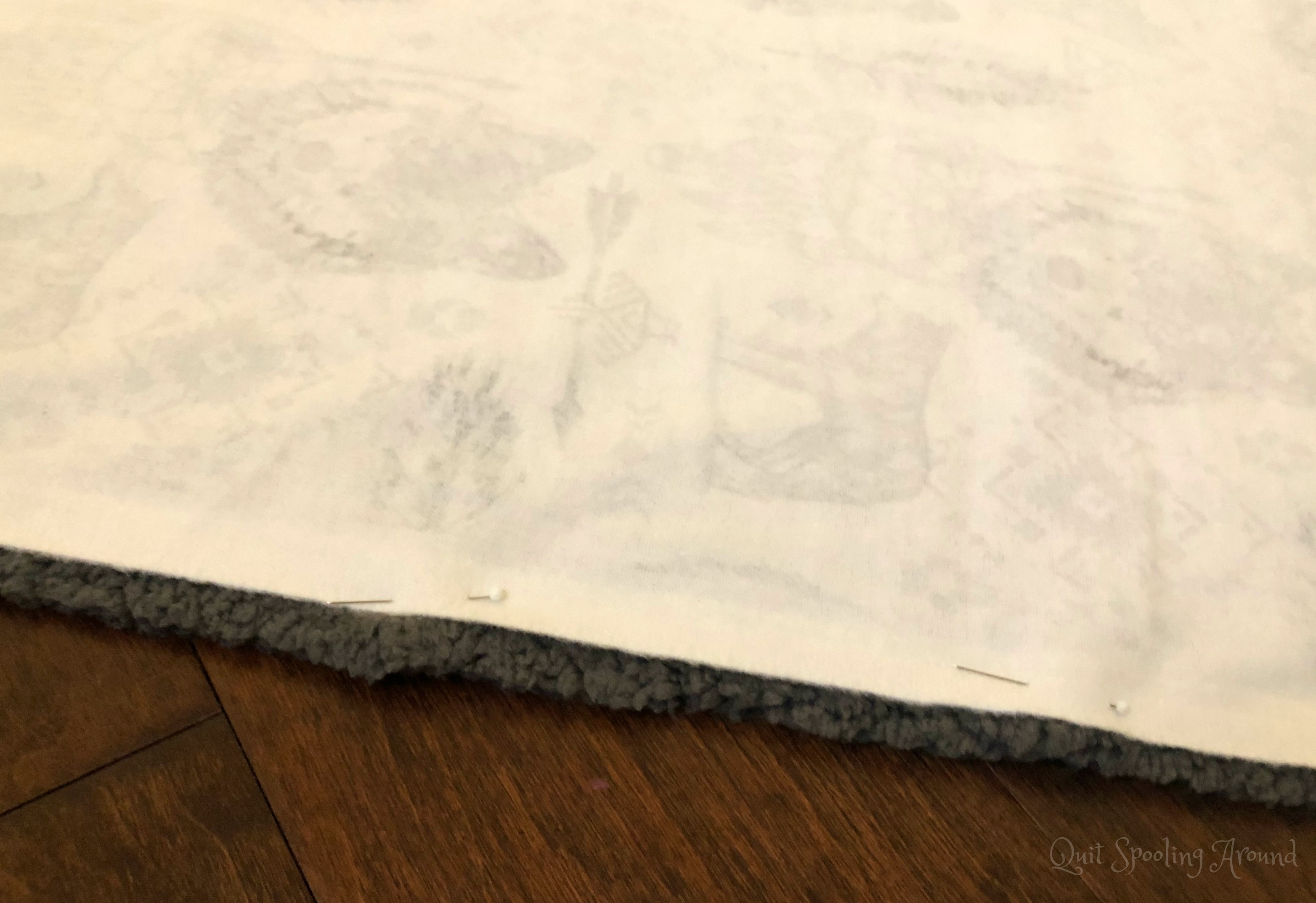 Pin, Pin & Pin!
Pin around the outside seam of the blanket – all four edges. The key to sewing minky or cuddle fabric is pinning like crazy so it doesn't move. The more pins the better. USE LOTS OF PINS. I can't repeat that enough!
Leave at least a 1/2 inch seam around the outside edges and pin every 1.5-2″.
Leave a six inch gap on one side – I usually like to do this in the middle of one of the short sites. You can place your gap where you wish.
Sew the Perimeter
Carefully sew the blanket down each edge, using a straight stitch and leaving a 1/2″ seam allowance. Remove the pins as you go. Do not sew the 6″ gap. Do a backstitch on each side of the gap to reinforce (this is where you will be turning the blanket right side out!)
*Optional: You may choose to sew a second time around the blanket as a reinforcement, making sure to skip the 6″ gap again. If you do a second sew around the blanket, do so on the top of the first stitch.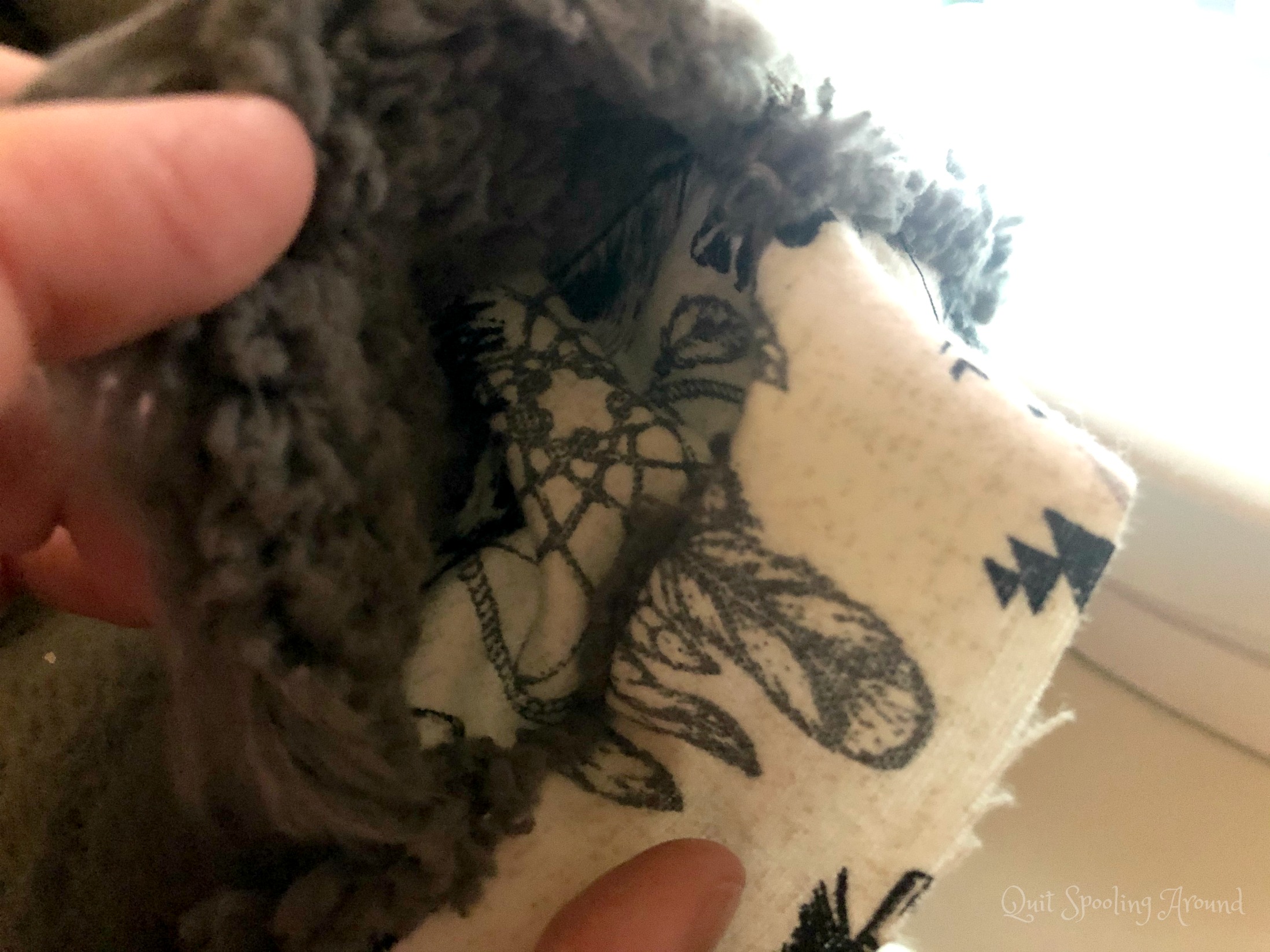 Turn the blanket right side out by pulling your hand in the 6″ gap. Gently pull out the blanket, take care to push out the corners with your finger. Now, the blanket should be right side out, with a 6″ gap on one side. Trim any bits of string and make sure all of the pins are removed.
(Sometimes those little buggers get stuck in there, and once you sew the gap shut, you won't be able to get them out. I have had this happen and it's a huge pain!)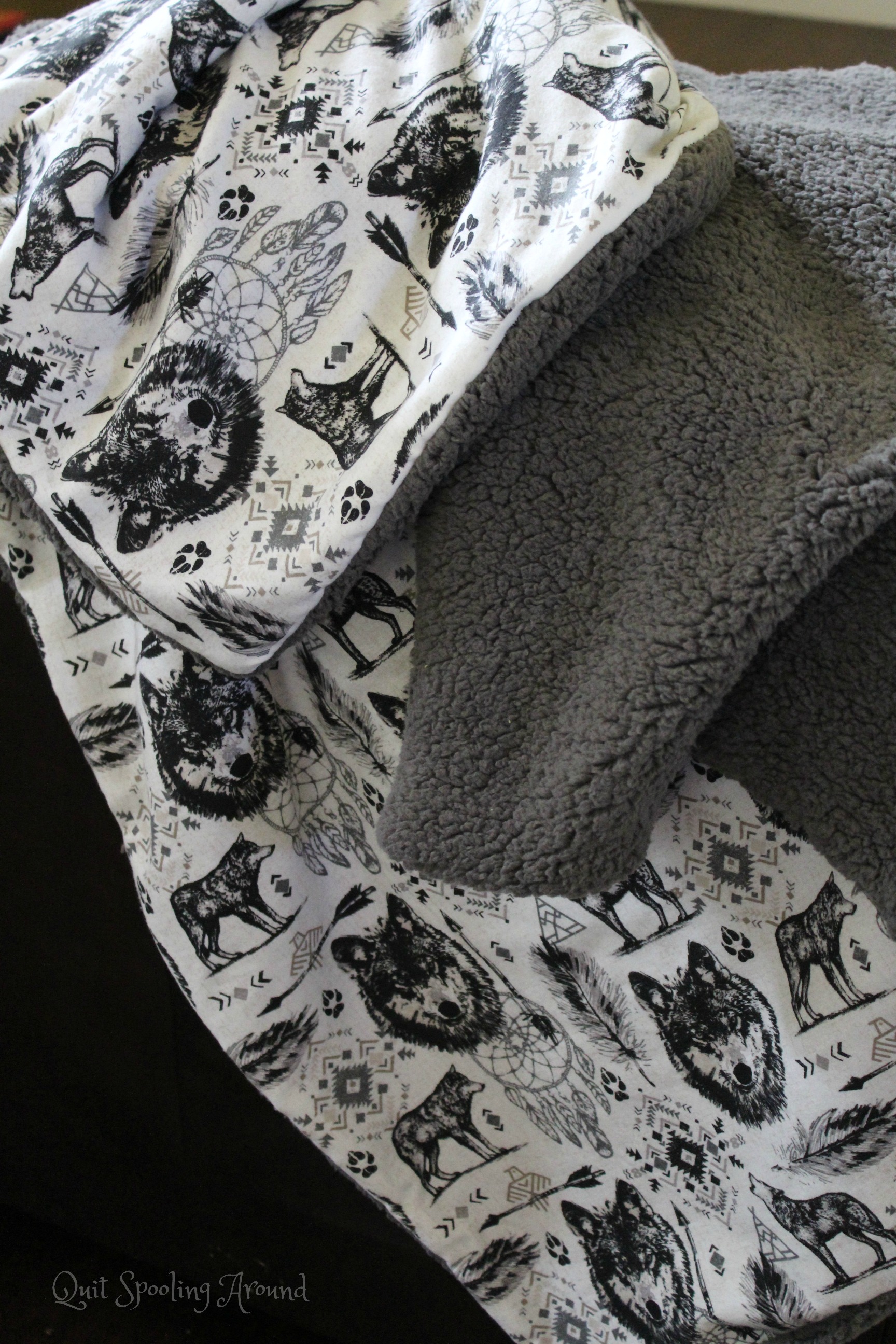 Close the Gap
Sew the gap shut using a 1/4-1/2″ seam allowance and a straight stitch. You might want to sew over that a second time as reinforcement, if you do, just do it over the first stitch.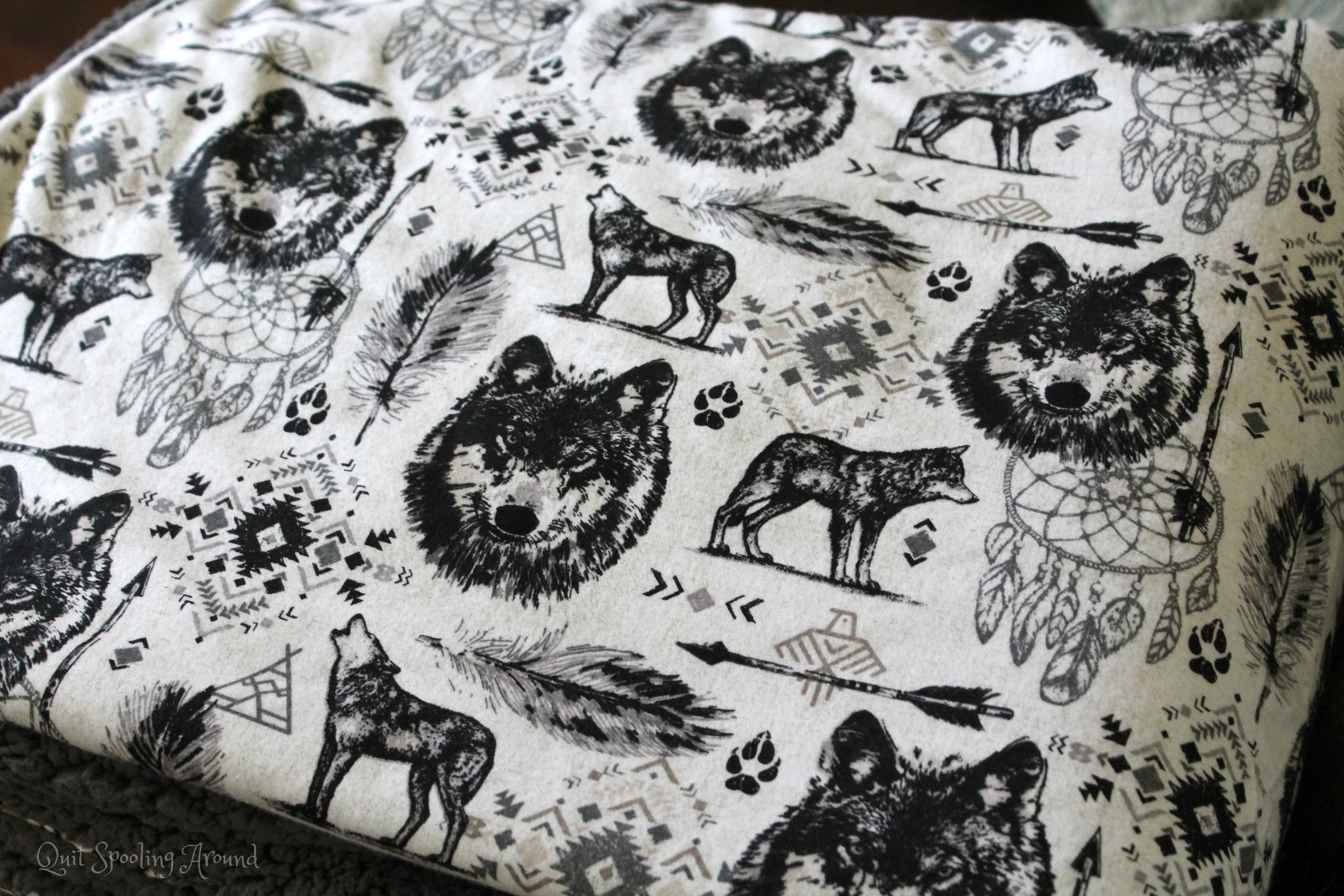 That's it!
Now you have yourself a very simple cuddle blanket. This first one may have taken you longer than expected – but once you get the hang of it, you will be able to crank out a series of blankets in no time. If you have older kids that can help, include them too!
The older kids can definitely help with the pinning – just make sure that you keep an eye out for any pins that get away.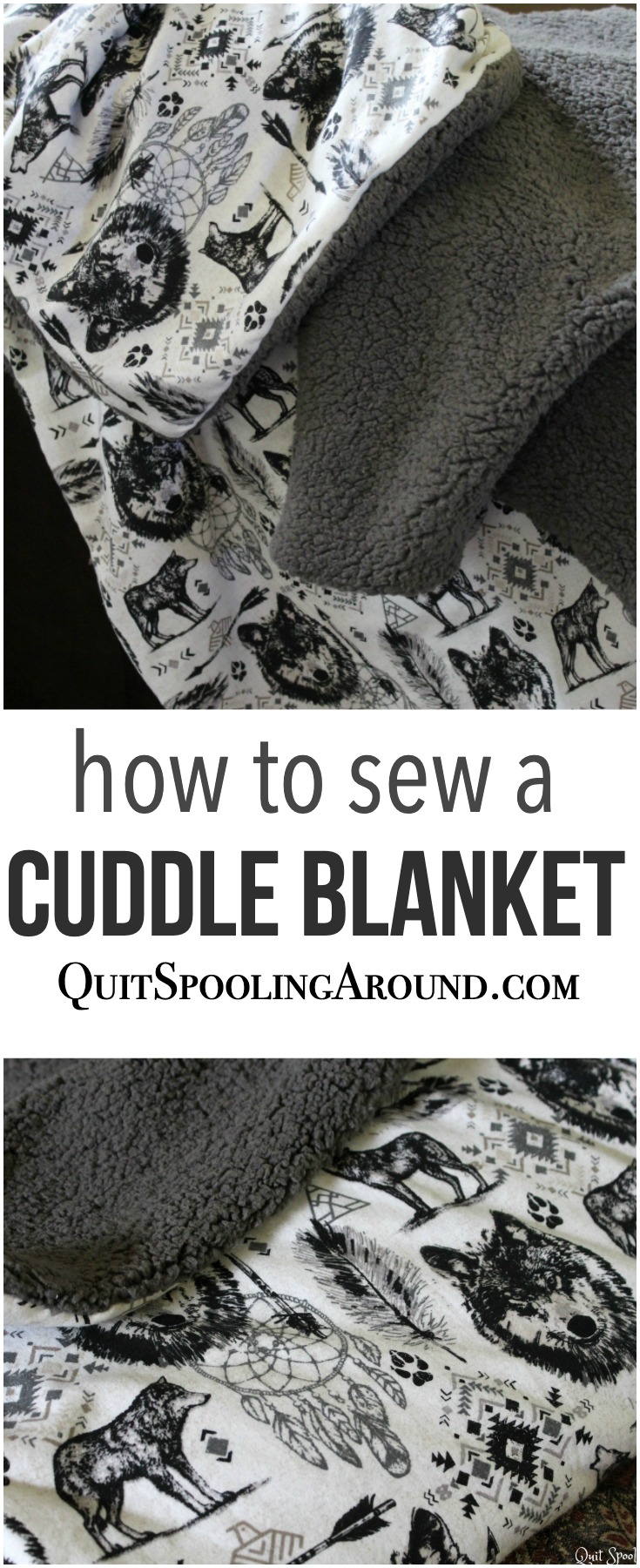 Looking for more easy sewing projects?