Just CHICK-EN in on you! Check out this adorable Chicken Perler Bead pun card  – print it at home and gift it to a loved one!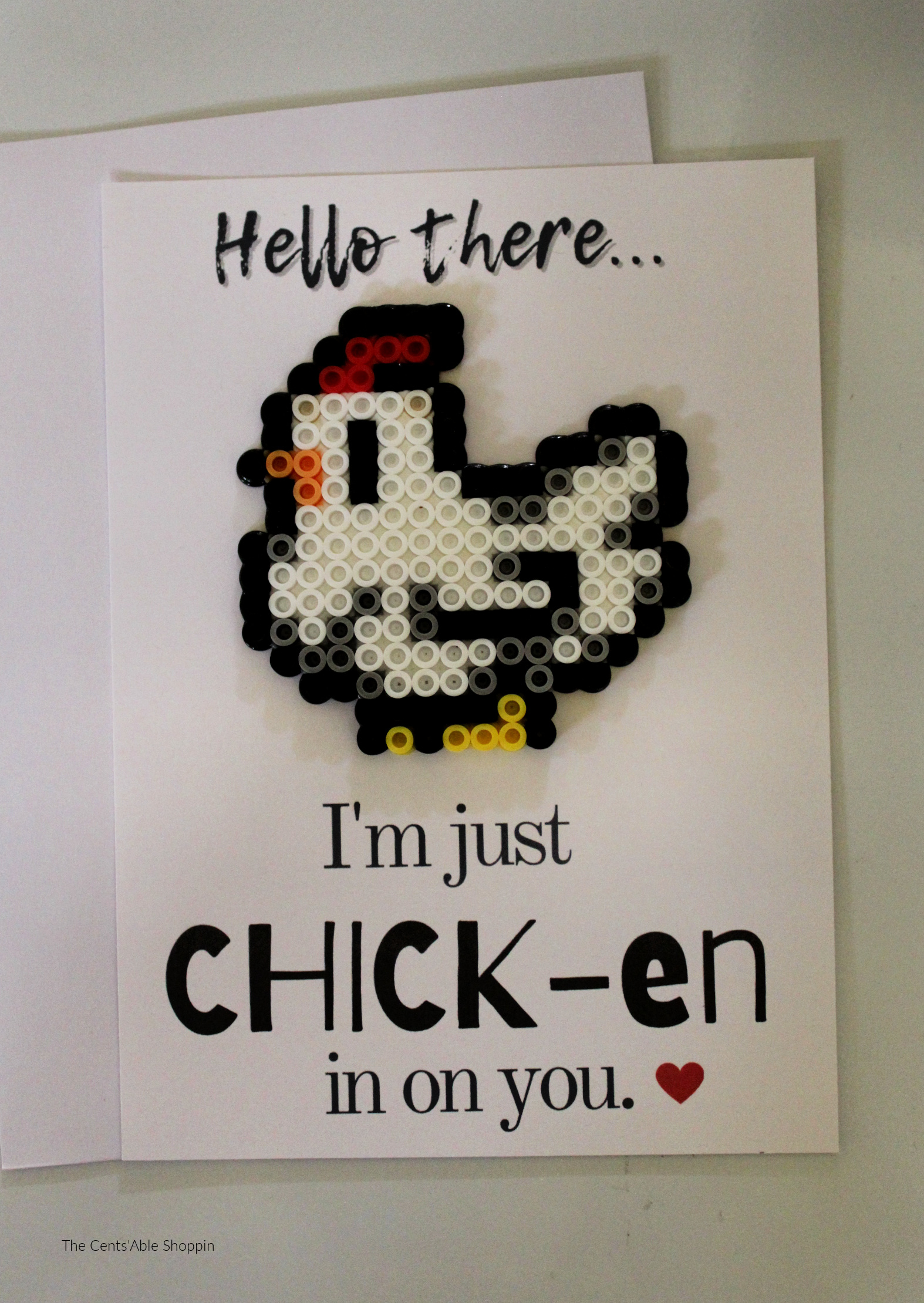 Chicken Perler Bead Love Pun card
(prints 2 per page)
See the completed project here.
DON'T WANT TO MAKE ONE?
You can buy the card & Perler Bead project already done and ready to mail to any recipient – with free shipping.